University of Santo Tomas Rector Very Rev. Fr. Herminio V.
Dagohoy, O.P., Ph.D., was elected Executive Secretary of the Association
of Southeast and East Asian Catholic Colleges and Universities (ASEACCU)
for a second three-year term during the 2018 ASEACCU conference held from August 21 to 26, 2018 at the Elisabeth University of Music in Hiroshima, Japan.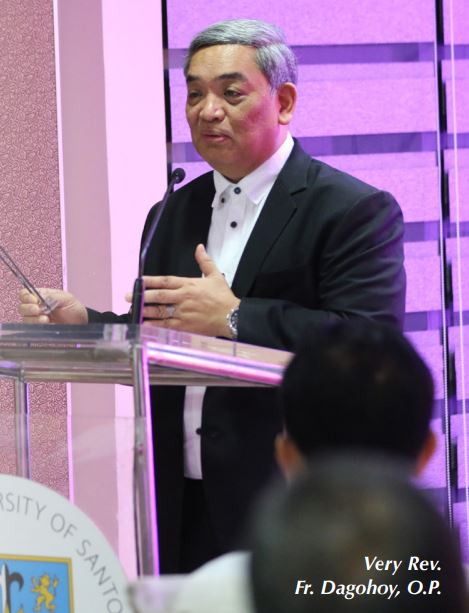 As Executive Secretary, he will serve as the Association's chief administrative officer from 2018 to 2020. The ASEACCU, a regional
association of Catholic institutions of higher learning within the region,
aims to promote Catholic higher education, to be active supporters for
the local Churches, and to contribute to educational discourse on an
international level.Anchored upon the Ex Corde Ecclesiae or the Apostolic
Constitution of the Supreme Pontiff John Paul II on Catholic
Universities, the ASEACCU serves as a forum for its member
institutions for exchanging ideas, sharing resources, and forming
partnerships among themselves, with other educational institutions,
and with governments across the globe.

Fr. Dagohoy was previously elected as the Executive Secretary
of ASEACCU in 2015. Concurrently, Fr. Dagohoy serves as Vice President of
the France-based International Federation of Catholic Universities.