University of Santo Tomas officials, led by UST Vice-Rector for Academic Affairs Prof. Cheryl R. Peralta, DrPH, met with Manila City Mayor Francisco 'Isko Moreno' Domagoso on February 3, 2021, at the Manila City Hall to present the University's plan for limited in-person classes for the medical and health allied programs during the pandemic.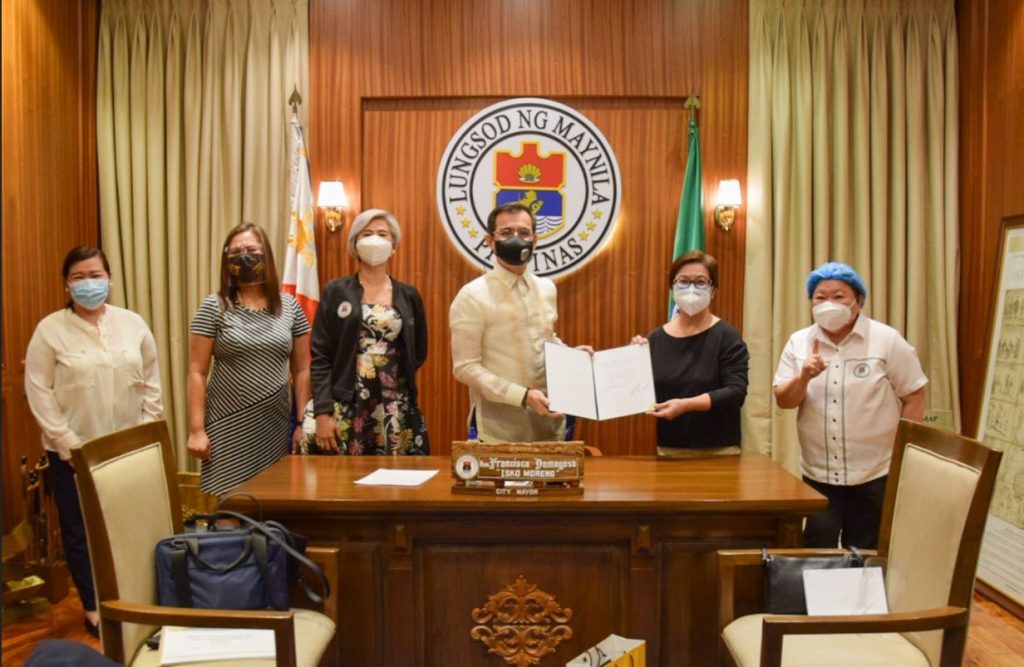 The discussion included the expected adherence to health and safety protocols, occupancy capacity management, crowd management outside campus premises, coordination between 'sending' and 'receiving' LGUs for students coming from other localities, scenario-based planning of various contingency plans for when students, faculty, or staff members develop COVID-19 symptoms, and surveillance and referral protocols in suspending classes in case of clustering of cases, among others.
To this proposal, Mayor Domagoso said, "Consider it approved. We will just follow the memoranda of CHED."
Mayor Domagoso's approval is just the first of several approvals needed for a partial resumption of in-person classes, particularly for internships, clerkships, and practicums, for the selected programs. "Initially, this includes Medicine, Nursing, Physical Therapy, and Medical Technology, as indicated in the guidelines that we are anticipating from CHED," said Dr. Peralta in an email interview.
The face-to-face activities for these selected programs, conducted with safety as the utmost priority, will serve as valuable learning opportunities for the nation's future healthcare professionals. Known for producing topnotchers in the above-mentioned fields, UST is also set to celebrate the 150th anniversary of the Faculty of Medicine and Surgery, the oldest medical school in the Philippines, this 2021.
During the meeting, the Mayor reminded UST to keep the students' and parents' consent primarily in mind. Participation in the limited face-to-face classes would not be mandatory.
It was revealed in the meeting, and later on to the public through Mayor Domagoso's Twitter post, that "Teachers will be included in the first batch for the vaccine. Whether you're a Manilan or a non-Manilan, (for) as long as you're working here in Manila, you will be included in the list for vaccine."
Also present during the meeting were Vice Mayor and UST alumna Ma. Sheilah 'Honey' Lacuña, UST Faculty of Medicine and Surgery Dean Dr. Ma. Lourdes Domingo-Maglinao, UST College of Rehabilitation Sciences Dean Assoc. Prof. Anne Marie Aseron, and Justice Jose Abad Santos General Hospital Director Dr. Merle Sacdalan-Faustino.