TThe University of Santo Tomas (UST) College of Science in cooperation
with the UST Graduate School and the Graduate Institute for Science
Education of the National Taiwan Normal University (NTNU) held a week-long seminar-workshop on 'Trends and Issues on Science Education' from May 15 to 22, 2018 at the Recaredo A. Dela Rosa and Lourdes C. Dela Rosa Science Online Learning Environment Room, 3rd Floor, College of Science, Main Building, UST.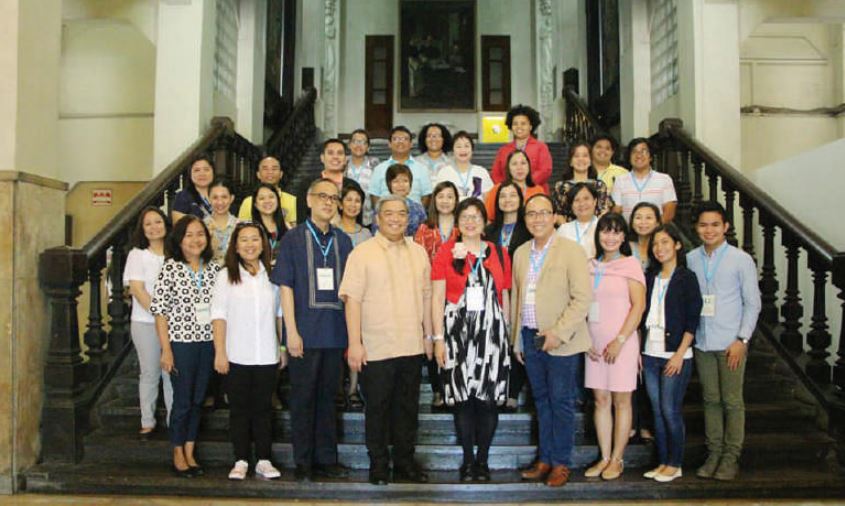 The resource persons were Prof. Mei-Hung Chiu, Ed.D., for May 15 and 16,
Prof. Hsin-Kai Wu, Ph.D., for May 17 and 18, and Prof. Fang-Ying Yang, Ed.D., for May 21 and 22. The topics were: Scientific Literacy and Conceptual Changes, Inquiry-based Teaching and Learning and Technology, and Scientific Reasoning and Argumentation.
This national training was the first among the UST-NTNU Science Education
initiatives which envision to offer Science Education Program in the Graduate School beginning academic year 2019-2020. This will help and prepare Senior High School teachers who are expected to employ the Spiral Approach in the teaching of Science.
The activity was open to UST and non-UST mentors of Natural Science courses, JHS and SHS science teachers, and Graduate School students enrolled in M. Sc. in Biology, Chemistry, and Mathematics Education programs. Participants were from: Cebu Doctors University, De La Salle
Laguna, La Salle Greenhills, Northwest Samar State University, Tarlac State
University, Angeles University Foundation, Laguna BelAir Science School, San Beda University, St. Theresa's College Quezon City, and St. Theresa's College Cebu.