In partnership with Artiste Musaeum – Quezon City, the UST Museum showcased the rich culture of Indonesia through its artifacts and tribal arts in an exhibit entitled "Nusantara – Indonesian Objets D'Art", which opened on September 5, 2023.
Abundant with local symbolism, each art form (such as textiles, ornaments, carvings, and day-to-day items) from Indonesia represents the diversity of Indonesia's more than 300 ethnic groups. The exhibited artifacts were from the vast collection of the president and owner of Ariste Musaeum himself, Mr. Anthony "Tonet" Gedang and can be viewed at the Main Gallery until September 25, 2023.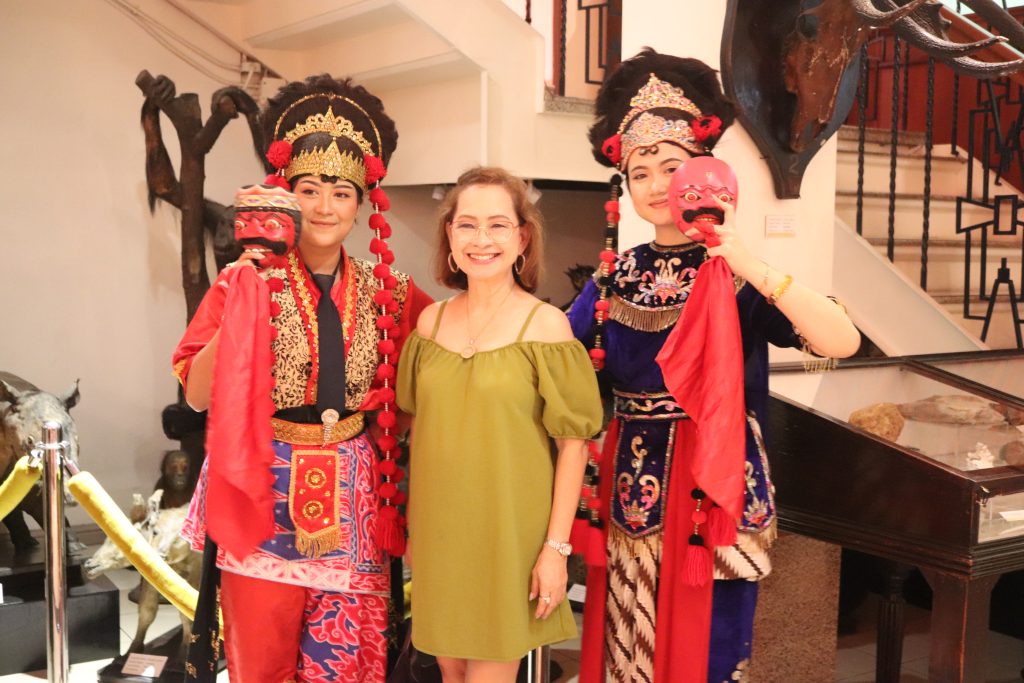 A portmanteau of two old Javanese words "Nusa" (island) and "Antara" (between), nusantara is an Indonesian word for the Indonesian archipelago.
In attendance to the launch of exhibit were Ambassador of the Republic of Indonesia to the Philippines His Excellency Agus Widjojo; First Secretary of the Press, Information, and Culture Wing of the Embassy of India to the Philippines Mr. Kannan Chockalingam; Representative from Embassy of India to the Phillippines, Ms. Brin Raizulli Isaac, and Executive Assistant to the Representative of Taipei Economic And Cultural Office in the Philippines Ms. Sophia P.F. Chi; and the Head of Economic and Commercial, Promotion, International, Cooperation and Cultural Affairs of the Embassy of Mexico in the Philippines Sr. Marcos Octavio Vara Jacobo.
The dignitaries and guests were welcomed to the University by Secretary-General fr. Louie R. Coronel, O.P., EHL and UST Museum Director fr. Isidro C. Abaño, O.P., SThL-MA. The exhibit opening included messages from fr. Abaño, Mr. Gedang, and Amb. Widjojo, as well as an Indonesian cultural performance.
UST currently has over ten (10) bilateral partners among Indonesian universities.