The University of Santo Tomas Miguel de Benavides Library mounted a month-long exhibit of unique Belén sets or Nativity displays at the viewing area, found at the ground floor of the Miguel de Benavides Library. The display, which opened on November 21, featured small nativity sets from the collection of Mrs. Gloria Ocampo-Reyes, a known collector of Belén sets and a benefactor of the Benavides Library for years.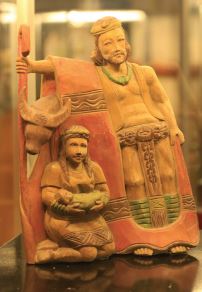 Featuring Nativity designs from Italy, Japan, China, the Ifugao region, and various provenances, the 17 sets of Belén are made of different materials such as resin, wood, metal, and even Pinatubo ashes, express the oneness that Christmas brings to people all over the world.

Belén, which originates from the Spanish word for Bethlehem, refers to a tableau which represents the Nativity scene after the birth of Christ.
The exhibit was titled "Tara! Pasko na!" (Come! It's Christmas) as an invitation to the (Thomasian) community to experience the sacred moment of the season, the birth of Jesus on Earth. The exhibit closed on December 20.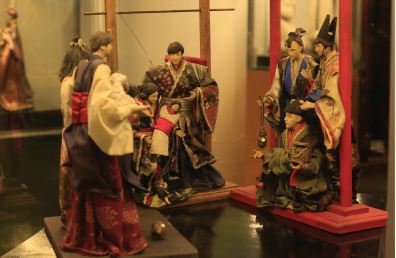 For the past years, the UST Library has organized exhibits of Nativity scenes from around the globe. This year's display is the third time that the Library has featured items from Mrs. Reyes' collection. The previous exhibits which included Mrs. Reyes' collection were: "Misteryo: Ikaw at ang Pasko" in 2012
and "Belénes del Mundo" in 2016.