The Philippine Association of Colleges and Universities (PACU), through the Committee Institutional Quality Improvement (CIQI), held the 4th Leadership and Management Perspectives in Higher Education (LAMP) Summit with the theme "One Size Fits All?? Education Trajectories, Transitions and Transformations". It was held on March 29 to 30, 2023, through a hybrid set-up, simultaneously across three locations and platforms.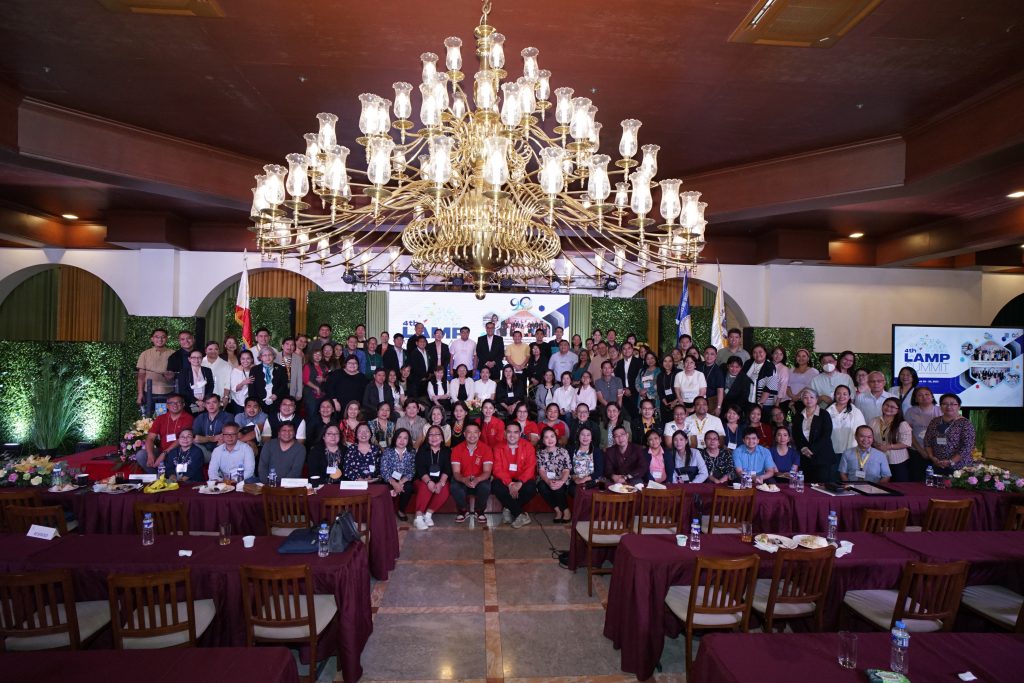 UST's Paredes Ballroom served as the main venue. Satellite venues were at the St. Paul University Philippines, Tuguegarao City; Cebu Institute of Technology – University, and the Zoom video conferencing platform. PACU-member and non-PACU member private higher education institutions in the Philippines and their respective partner colleges and universities overseas participated in the event.
PACU's LAMP Summit was a participatory and interactive event featuring thought leaders and school leaders to share about their stories and discuss best practices on quality management. It is a space for higher education leaders, academicians, and learning practitioners to come together to surface challenges, connections, and strategic collaborations among private higher education leaders in the country.
For Panel 1, Mapua University President Dr. Reynaldo B. Vea discussed "Future PH Degrees: Where is the Philippine Qualifications Framework heading?" and the Commission on Higher Education Executive Director Atty. Cinderella Filipina Benitez-Jaro lectured on the "Philippine Credit Transfer System in Tertiary Education"
For Panel 2, UNESCO Division for Policies and Lifelong Learning Systems Director Dr. Borhene Chakroun presented "Transforming learning pathways and learning spaces for lifelong learning" and Global Education Services Principal Strategic Consultant Dr. Caroline Steele tackled "The Potential and the Complexities of Microcredentials."
For Panel 3, Philippine Women's College Davao Chancellor Prof. Vicente Antonio V. Pijano III showcased the "Skills Framework Based Programs for Business and I.T. Degree Programs in PWC Davao" while the UST College of Information and Computing Sciences Dean Asst. Prof. Jerralyn Padua discussed "Industry-Based Integration in the I.T. Degree Program in UST", and the Our Lady of Fatima University Director for Research, Development, and Innovation Center Dr. Michael Joseph S. Diño presented "Flexible and Fast: Demystifying HyFlex Learning in Higher Education."
The summit highlighted the updates and implementation of Philippine Qualifications Framework, the Philippine Skills Framework, the Framework for Career Path Development as well as the best practices in Skills and Industry Framework.