University of Santo Tomas History Department Chair Assoc. Prof. Archie B. Resos, Ph.D., was appointed as a member of the Teacher Education Council (TEC), representing the Social Studies cluster of the Department of Education (DepEd).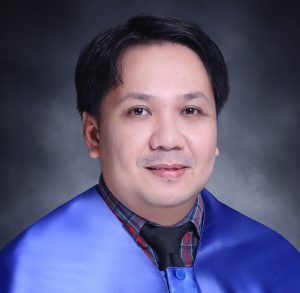 The TEC, created by Republic Act No. 7784, mandates the strengthening of teacher education in the Philippines by identifying and designating among private and public schools, teacher education institutions as centers of excellence; formulate policies and standards that shall strengthen and improve the system of teacher education, and recommend appropriate measure to the President, Congress and heads of government offices to improve, enhance and strengthen teacher education.
The members of TEC include the Secretary of the Department of Education as ex-officio chairman, four ex-officio members from the Professional Regulation Commission (PRC), National Commission for Culture and Arts (NCCA), Commission on Higher Education (CHED), Technical Education and Skills Development Authority (TESDA) and seven regular members representing Luzon, Visayas, and Mindanao and subject area representatives in Science, Mathematics, Social Studies, and Languages.  All members are appointed by the President of the Republic of the Philippines.
Resos represents the Social Studies teachers of the Philippines and assists the Secretary of Education. He will fulfill his oath of office for a three-year term, from September 23, 2021 to 2024.