The UST Faculty of Medicine and Surgery (UST FMS) concluded its 150th anniversary celebrations with a highlight finish, bagging a gold Award of Merit in the prestigious International Association of Business Communicators (IABC) Gold Quill Awards 2023 for the book publication "Honora Medicum: 150 Years of the Faculty of Medicine and Surgery University of Santo Tomas," a coffee-table book produced in collaboration with the publishing powerhouse Media Wise Communications/MUSE Books.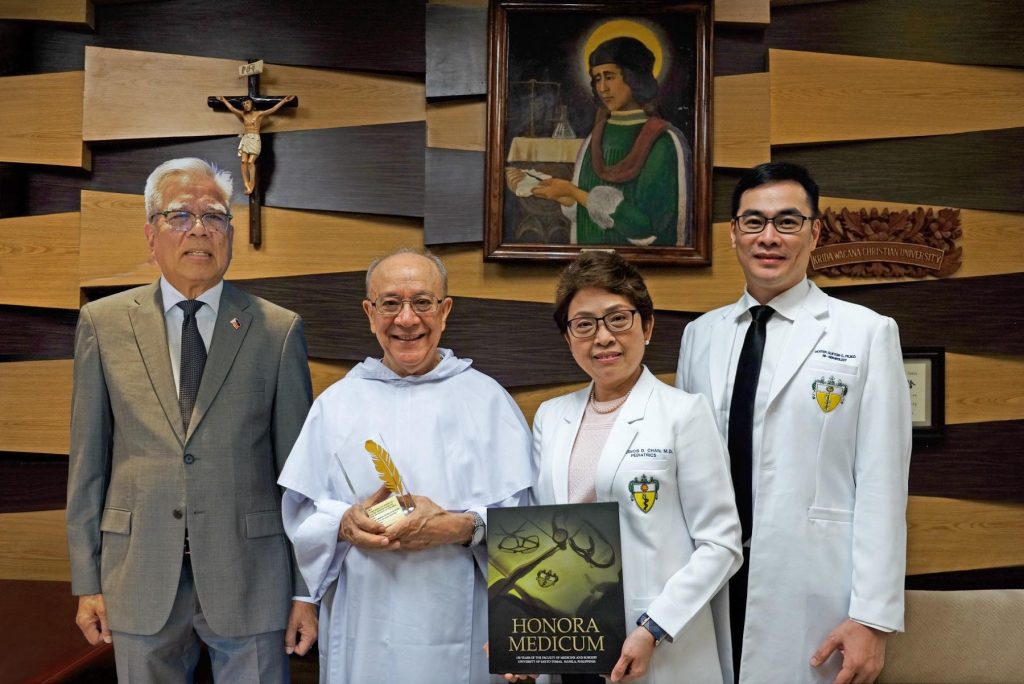 The golden win, announced this April by IABC, puts the UST FMS among just a handful of Philippine organizations to have earned the distinction from the organization. The IABC Gold Quill Awards recognizes and awards excellence in strategic communication, with hundreds of entries from around the world vying for the international awards every year.
The 380-plus-page Honora Medicum celebrates the faculty's 150-year history and elaborates on the institution's pivotal roles in medical education and in public health in the Philippines, highlighted by UST-FMS's major contribution to the country's response to the COVID-19 pandemic.
That historic journey is told through the unique prism of the institution's integration of faith and science in its academic programs, with UST-FMS harnessing the collective expertise and experiences of its graduates and academic staff to put Honora Medicum together—45 interviewees/contributors and 23 writers in all, including UST-FMS Dean Assoc. Prof. Ma. Lourdes P. Domingo-Maglinao, M.D., UST-FMS Regent Fr. Ángel A. Aparicio, O.P., and Hon. Francisco T. Duque, III, M.D., who served as DOH Secretary for that time.

Honora Medicum garnered high praises from the international panel of IABC judges, with one saying that it is a "fascinating and moving body of work, with both the visual and writing… Marking any historical moment is not an easy feat, and this work sample comes together nicely in publication form to honor the impact and legacy of the institution in a lasting way."

UST Faculty of Medicine and Surgery Assistant Dean Prof. Remedios Dee-Chan, M.D. accepted the award on behalf of the UST-FMS. All winners received their trophies at the IABC World Conference on June 6, 2023, in Toronto, Canada.

Copies of the award-winning book may be purchased at the UST Bookstore. Orders can also be placed by sending an email to rimanese@ust.edu.ph, mpbie@ust.edu.ph