With the theme "Pananabik, Pagbabalik, Panunumbalik," the University of Santo Tomas will once again celebrate the Paskuhan season onsite, starting with the annual UST Christmas Concert, featuring our homegrown musicians. The concert will be open to the community on December 2, 2022, 6 p.m, at the Plaza Mayor.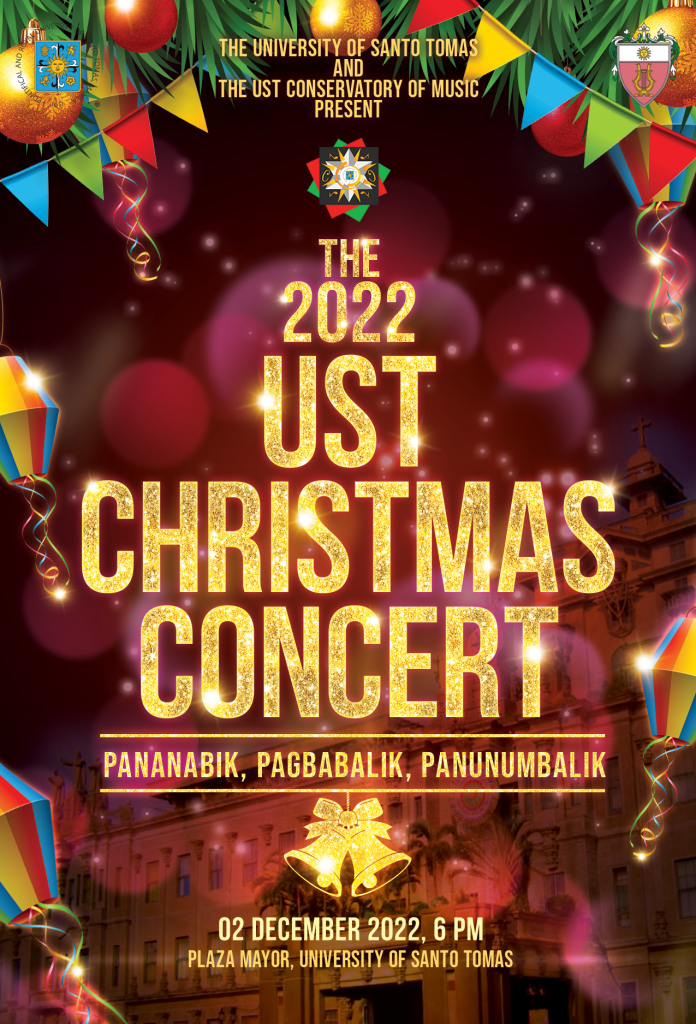 As a way of showing support to Original Pilipino Music (OPM) and to Filipino musicians, the UST Symphony Orchestra, the world-renowned UST Singers, Liturgikon Vocal Ensemble, Coro Tomasino, and other talented Thomasian musicians from the Conservatory of Music will all collaborate to take the centerstage and serenade the community, setting the Christmas mood in the campus glowing with Christmas décor.
The UST Salinggawi Dance Troupe will also offer us a plethora of dance performances from the ethnic to contemporary genres. They will be stationed at the Benavides Park, near the revamped UST Tiger, and at the Arch of The Centuries.
The concert will be held in conjunction with the anticipated opening of the Christmas lights and campus decór and the traditional Agape.