On Feb. 25, 2023, UST, though the Communications Bureau's Tiger Media Network, the official student-run broadcast arm of UST, bagged a total of six awards in the 83rd Intercollegiate Broadcasting System (IBS) College Media Conference, held at Sheraton Times Square in New York City, USA.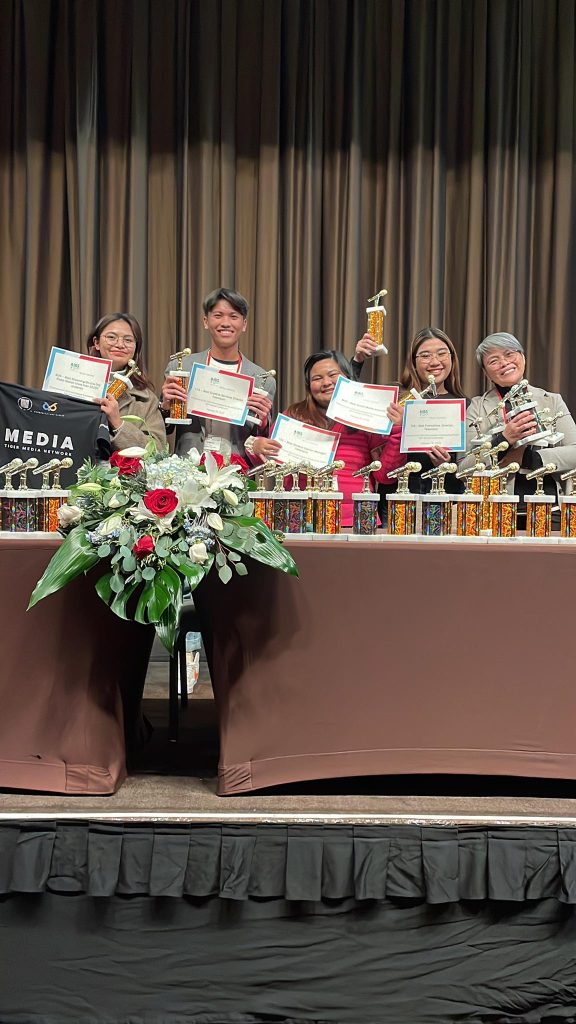 UST Tiger TV received five awards in the said conference.
The Facebook page UST Tiger TV was hailed as the "Best Social Media Account." Four more recognitions came in the form of the Len Mallioux Management awards, which were conferred upon:
1) Charlene Beatrice Go (UST College of Fine Arts and Design – TMN)- Best Creatives Services Director, Television – College Division
2) Janis Andriella Santiago (UST Faculty of Arts and Letters – TMN)- Best Student Station Manager, Television – College Division
3) Asst. Prof. Faye Martel-Abugan, MA (Communications Bureau; TMN adviser)- Best Faculty Advisor, Television – College Division
4) Angelica Mendoza (UST College of Commerce and Business Administration) – Best Promotions Director – Television – College Division
The Len Mallioux Management award is bestowed by IBS, a network of academe-related media broadcasting organizations.
Meanwhile, Tiger Radio bagged the sixth award and was named the "Best Streaming/Online-Only Radio Station for schools with more than 10,000 students".
The Tiger Media Network is the official broadcasting arm of the University that operates under the supervision of the Communications Bureau. TMN produces content through Tiger TV with the use of internet protocol television (IPTV) and through Tiger Radio, the University's e-radio airing via Mixlr.