Graduates of the College of Commerce and Business Administration clinched the top five spots in the Registered Marketing Professionals Certification examinations for Batch 2020-2021, with four BSBA major in Marketing Management and one BSBA major in Business Economics graduates leading the batch.
Samantha Grace G. Paradero ranked first, followed by Austine D. Lee. Capturing the third spot is Maria Vanessa R. Villa, while Business Economics alumnus Francis Lee Y. Martinez ranked fourth. Finally, Jose Rafael Antonio R. Marcelo ranked fifth.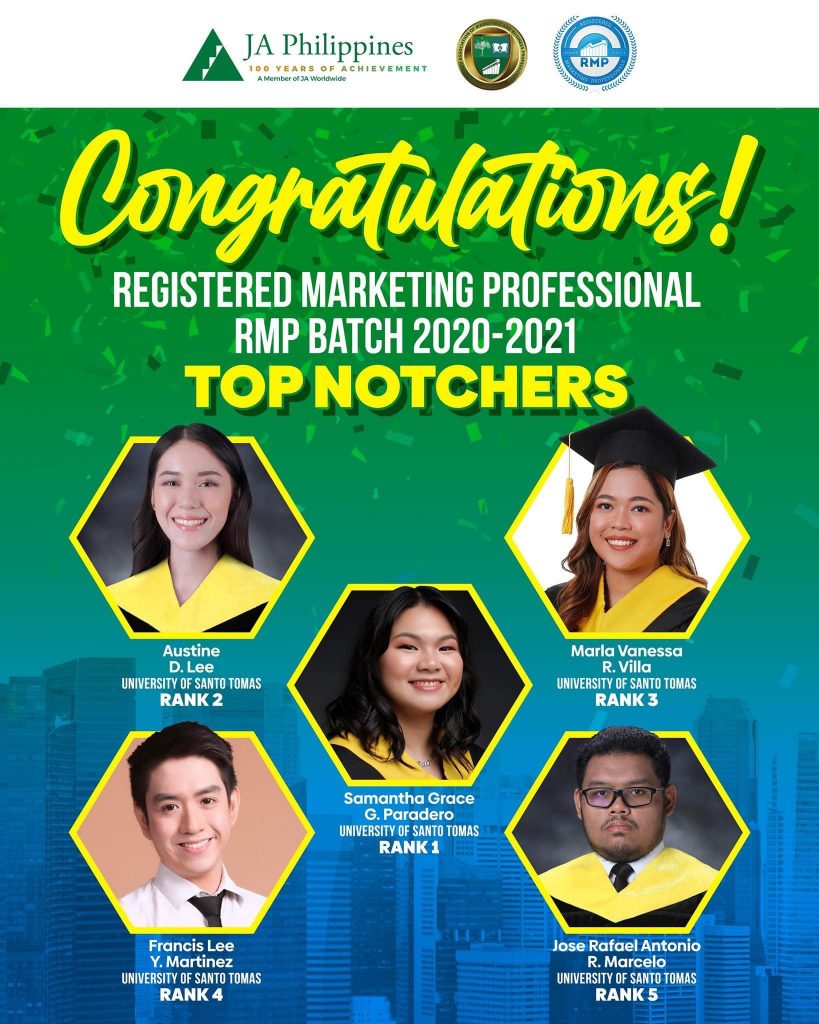 The certification was conducted nationwide in March 2021 by Junior Achievement Philippines, an affiliate of Junior Achievement World Wide.