Barely two years into serving as a nurse in the United States of America, a Thomasian alumna joined the league of renowned nurses worldwide who carved their legacy in the healthcare profession. Janina P. Singson-Galangga, RN, a BS-Nursing alumna Class 2006, was honored with the prestigious Florence Nightingale Award for her "exemplary service, exceptional devotion, and a pioneering spirit in caring for our patients".
Galanggan is one of the 12 recipients across the US in the Titan Division.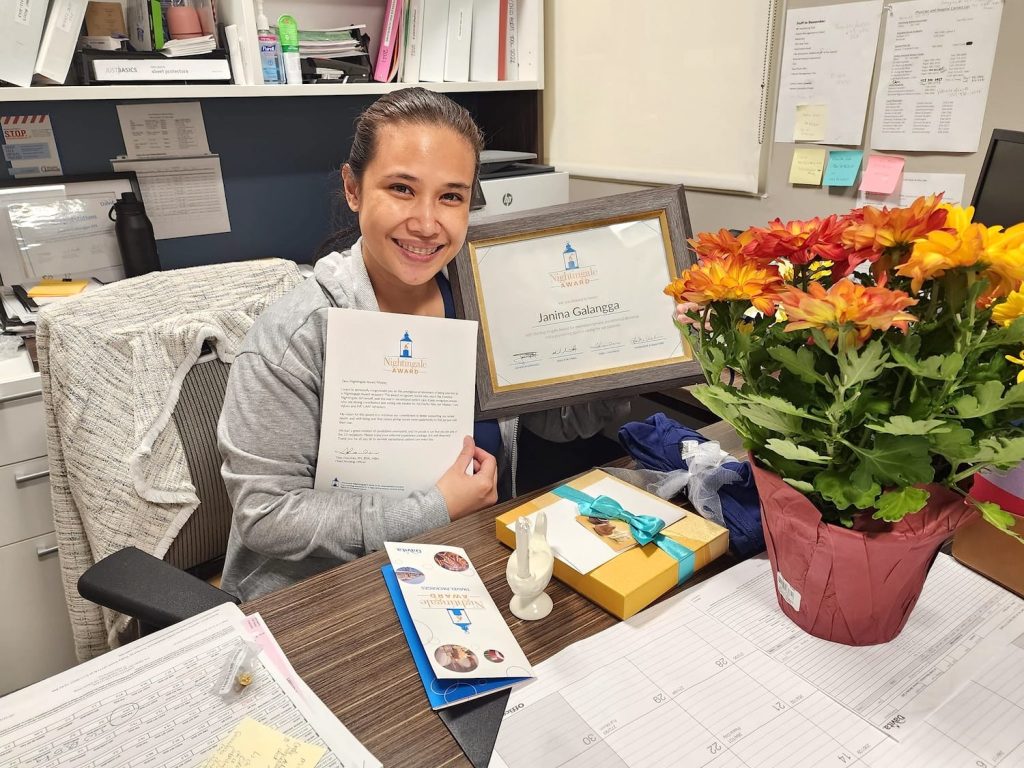 In the middle of Galanggan's duty, in a Facebook post on September 14, 2023, the Facility Administrator of their region, LaShon Williams, along with her colleagues set her up to bring her the message of her achievement, which they kept along with her family members for two weeks.
Sometime in 2021, Galangga flew to Hampton, Virginia and filled in a nursing post at DeVita Kidney Care Center, where she was elevated to the position of clinical manager after five months. She worked at the Jose R. Reyes Memorial Medical Center and also at a military hospital in Saudi Arabia.
Florence Nightingale, the namesake of the highest distinction given to a nurse, dedicated her life to providing exceptional patient care. During the Crimean war, Nightingale was a manager who trained nurses in treating wounded soldiers. She was also instrumental in leading the advancement of nursing practices and hospital management. Thus, she was hailed as the "Mother of Modern Nursing".
Meanwhile, Nightingale's notable legacy resonated in Galangga's contemporary Thomasian brand of service and such distinction was a fitting tribute to her for imbuing and demonstrating the Thomasian core values overseas.