Ernest John "EJ" Obiena ranked third in the World Athletics Rankings of global pole vault athletes as of July 26, 2022.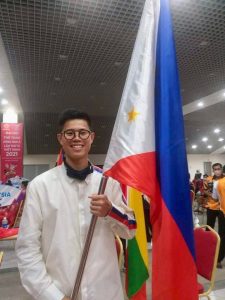 Obiena made history in the 2022 World Athletics Championships at Hayward Field in Oregon, United States by setting the highest Asian record with a 5.94-meter jump. The new record is also his personal best and secured a bronze medal for the Philippines.
The record he beat was his own: 5.93 meters, which he himself set in Innsbruck, Austria in 2021.
The Thomasian Olympian won six gold medals this year, including the SEA Games in Vietnam, as well as a silver in the Perch Elite Tour in France.
Obiena is an Electronics Engineering student at the UST Faculty of Engineering and is currently on leave to concentrate on his training abroad.