In line with the University's commitment to promote mental health and wellness to its community, the UST Counseling and Career Center will host a University-wide webinar entitled "The Now Normal: Navigating Transitions through Character Strengths" on October 19, 2022, from 2 p.m. to 4 p.m., via livestream on the official CCC Facebook Page.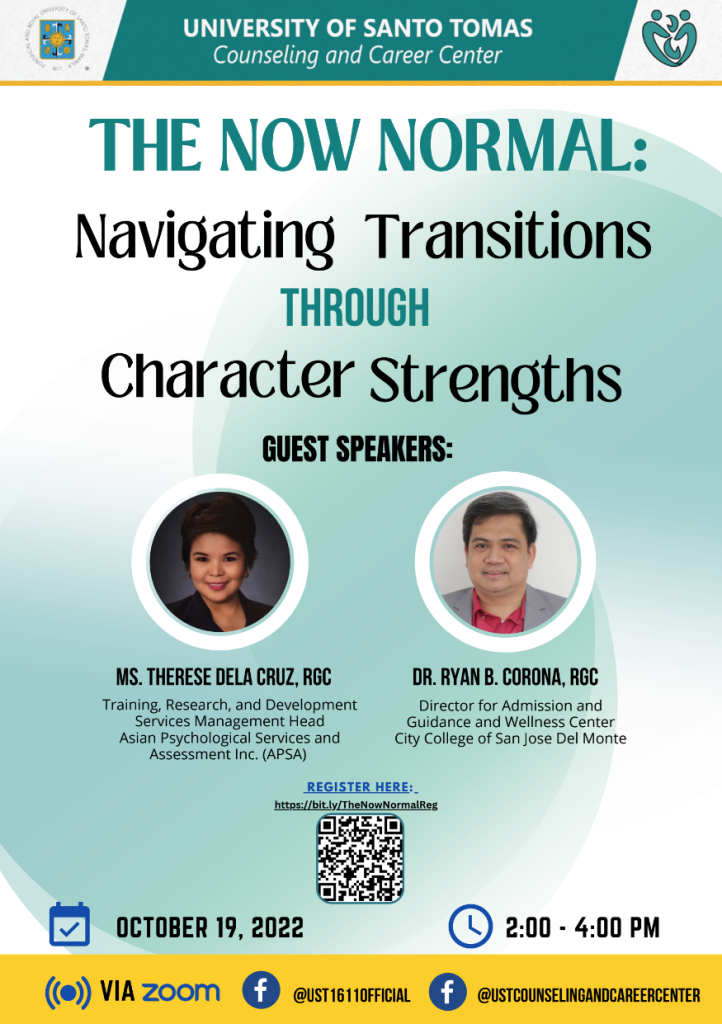 The guest speakers for this webinar will be Ms. Therese Dela Cruz, RGC, Training, Research, and Development Services Management Head of Asian Psychological Services and Assessment Inc. (APSA) and Dr. Ryan B. Corona, RGC, Director for Admission and Guidance and Wellness Center City College of San Jose del Monte.
Ms. Dela Cruz will talk about the "Character Strengths and its Application to Coping and Managing Academic Stress", while Dr. Corona will discuss the "Character Strengths and its Application to Boosting Health and Wellness".
Register here: https://bit.ly/TheNowNormalReg