Arts and Letters faculty member Asst. Prof. Pia Patricia P. Tenedero, Ph.D., discussed her perspectives on the gamification of academic publishing during an international panel of Early Career Researchers (ECR). The webinar about academic publishing was held on December 9, 2021, organized by the Next Generation Literacies Research Network, which she joined after being awarded honorary postgraduate associate of Macquarie University, Sydney, Australia.
While recognizing the value given to high-impact journal publications, Tenedero reflected on the humanitarian purpose of scholarly publishing which prioritizes making quality knowledge accessible to those who need it most.
This purpose, according to the researcher, can be achieved not only through journals, but also through research blogs, research-based workshops, lectures, monographs, and various other means of knowledge promotion.
One of her hopes as an ECR is the decentralization of the notion of academic publishing as reflected in university performance matrix, which appears to be overly fixated on impact factor metrics. This research network is an interdisciplinary group of established and emerging researchers across the globe who are invested in social participation and linguistic diversity. It is a product of a trilateral partnership of the universities of Fudan, China; Hamburg, Germany; and Macquarie, Australia. Macquarie University Professor Ingrid Piller described Tenedero's talk as "the best piece on academic publishing I've heard in a long time, or ever…." She blogged about it at https://www.languageonthemove.com/publishing-is-an-insiders-game/. For ECRs in language studies, who are looking to join a network of researchers to inspire and train them as they navigate the goals and rules of global knowledge sharing, Tenedero extended her invitation for them to join the Next Generation Literacies Research Network. Aspiring ECRs may connect with the network through Tenedero or by checking the details in the website through this QR code: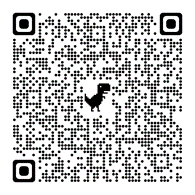 In another academic undertaking, Tenedero presented the initial findings of her current research that examines the English language learning experiences in Australia of Catholic missionaries from Asia and Africa during the Australian Linguistics Society Conference held online on December 7, 2021. The conference was hosted by the La Trobe University in Melbourne, Australia.
This project, supported by the UST Research Center for Social Science and Education, is a novel contribution to current scholarship in Catholic missionary work and language acquisition. Studies in this area have mostly focused on narratives of white Anglophone missionaries and their experience of learning and documenting indigenous languages.
Tenedero's study complements this literature by considering the linguistic implication of the reversal in mission flows. The decrease in Europe-born missionaries and the increase in religious workers from the Global South doing their ministry in Global North settings foregrounds English as a central language of mission.
Recognizing the priority of language for successful missionary work, the study examines the language learning practices, challenges, and ideologies of missionaries from non-Anglophone backgrounds who were sent to Australia to learn English.
The findings of this research have potential implications in the English language training of missionaries across the globe.