In conjunction with the Philippine Book Festival 2023, the UST Publishing House will join Sinag Festival 2023 featuring its published authors on June 3, 2023, from 2 p.m. to 4 p.m., at the World Trade Center, Pasay City.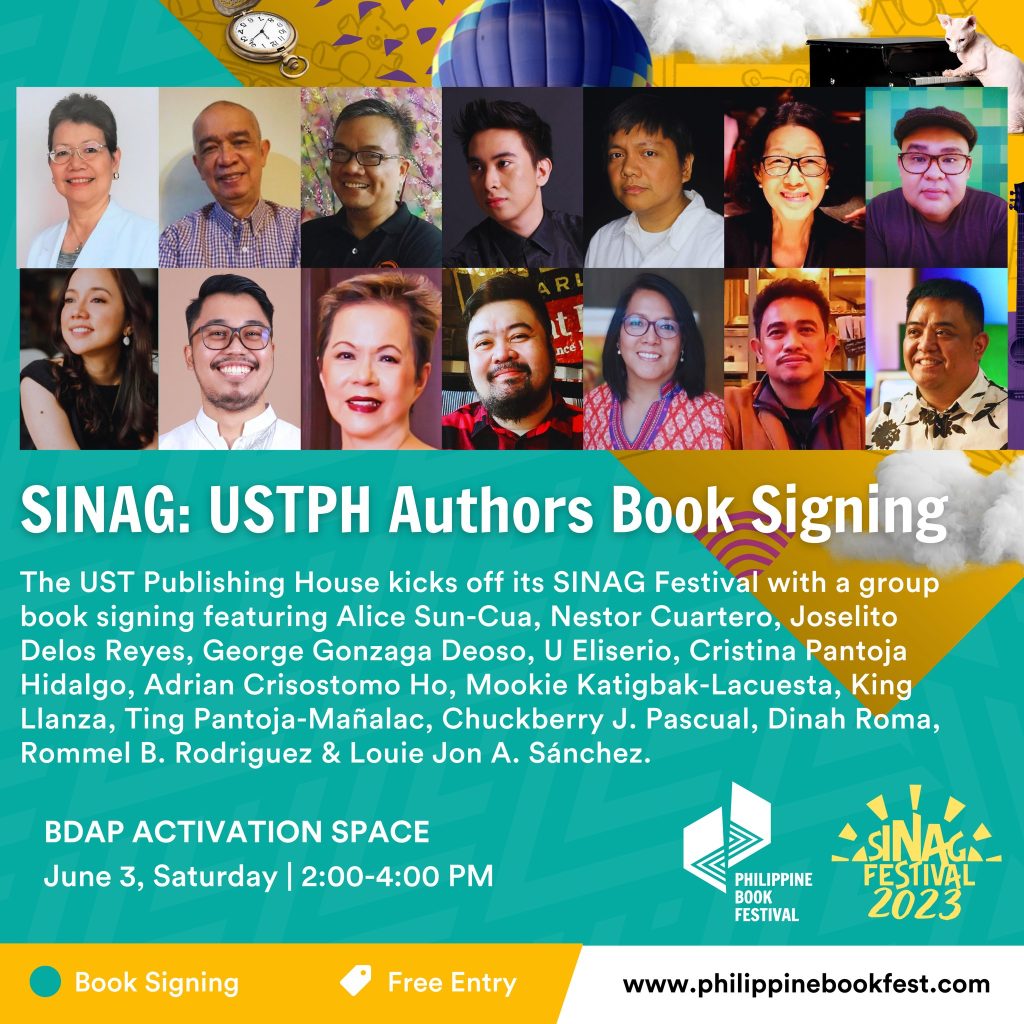 The authors who will sit down and lend their moment vis-a-vis bookworms at BDAP Activation Stage of the said venue are Alice Sun-Cua, Nestor Cuartero, Joselito Delos Reyes, George Deoso, U Eliserio, Cristina Pantoja Hidalgo, Adrian Crisostomo Ho, Mookie Katigbak-Lacuesta, King Llanza, Ting Pantoja-Mañalac, Chuckberry J. Pascual, Dinah Roma, Rommel B. Rodriguez, and Louie Jon A. Sánchez.
Guests can either bring their books bought prior to this event for autographs or visit the USTPH booths (T-12 & T-13) to avail brand-new copies.
This event is in partnership with the Book Development Association of the Philippines (BDAP), while the Philippine Book Festival is co-organized by the National Book Development Board (NBDB).