Two Thomasian chemists, namely Asst. Prof. Alan Rodelle M. Salcedo, PhD (Department of Chemistry Chair) and Dr. Henley Galiga (Chemistry alumnus) facilitated one of the five workshops during the February 15-17, 2023 International Chemistry Congress organized by the Kapisanang Kimika ng Pilipinas at the University of Santo Tomas. The hands-on workshop focused on "Smartphone-based Colorimetry: Analytical Measurements using Smartphones."
The workshop focused on the application of smartphones in chemical measurement. Salcedo and Galiga demonstrated the utilization of smartphone camera to measure color changes, allowing for more accessible and cost-effective analytical measurements.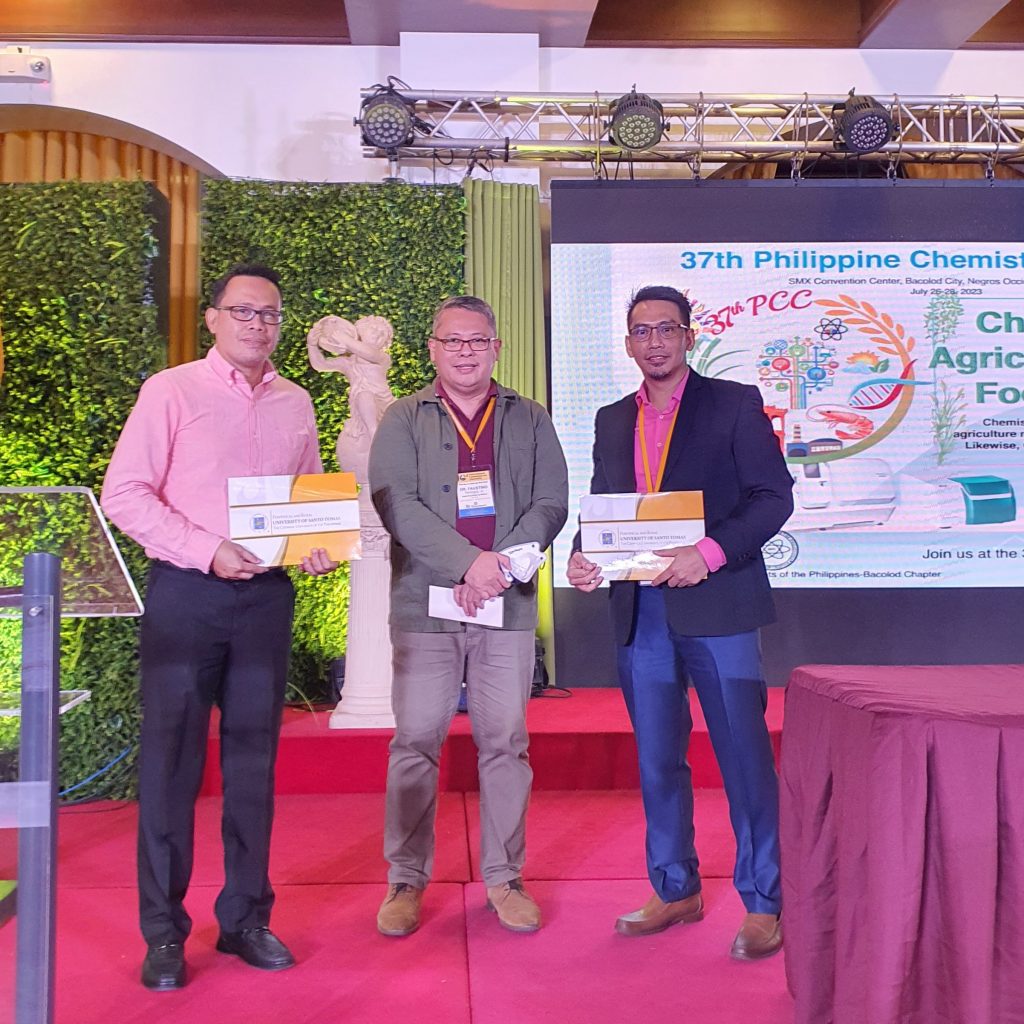 The workshop attracted the interest of a number of participants from different parts of the country. The participants were shown the potential of smartphone-based colorimetry, particularly in areas where access to traditional laboratory equipment may be limited. The workshop also underscored the importance of creativity in chemistry and the potential for technological advancements to advance the discipline.