Ms. Sarah Maria Salazar, MAN, RN, a Doctor of Philosophy in Nursing student of Our Lady of Fatima University, and a faculty member of the College of Nursing, received the 2020-2021 Academic Achievement Award from the Phi Gamma Chapter of Sigma Nursing. The awarding ceremonies took place on June 4, 2021 via Zoom conference.
Salazar, a clinical faculty and an e-Learning Specialist of the College of Nursing, recently defended her dissertation entitled ""Social Connectedness and Health-Related Quality of Life (HRQoL) among Cancer Patients undergoing Chemotherapy: A Photo-elicitation and Structural Equation Model Development Research."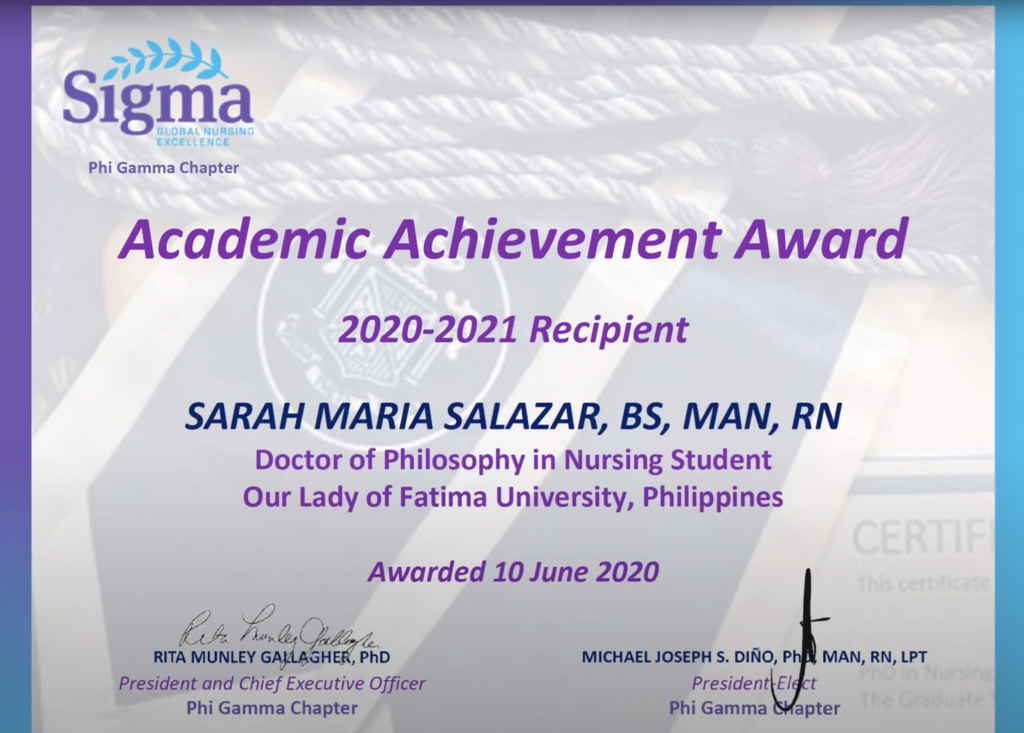 Sigma Nursing is an international nursing honor society that aims to develop leaders in the nursing profession by providing recognition, education, and global opportunities to the world's top nurses.