Asst. Prof. Karen Sagun-Ongtangco, MRS, MSOT of the Department of Occupational Therapy was one of the speakers in the Department of Transportation's webinar, "Ramp Up," held on the occasion of the 2020 International Day of Persons with Disabilities. The webinar was attended by DoTr employees and was aimed at promoting an understanding of disability issues and mobilize support for the dignity, rights, and well-being of persons with disabilities (PWDs).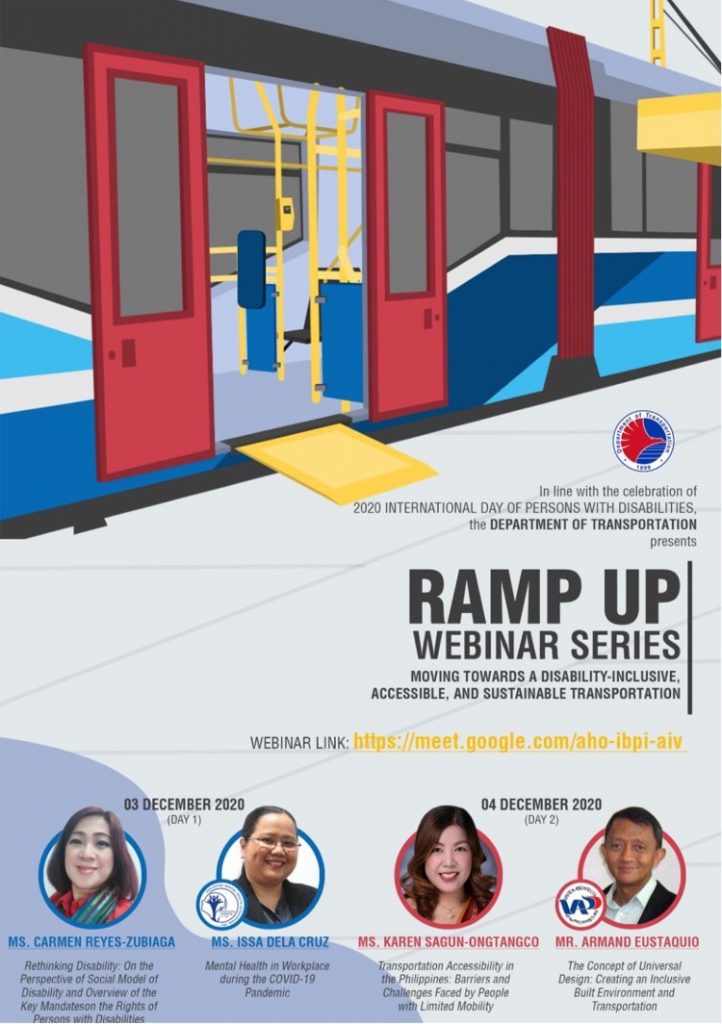 Sagun-Ongtangco's presentation was entitled "Transportation Accessibility in the Philippines: Barriers and Challenges Faced by People with Limited Mobility". In her talk, she reiterated how mobility as an occupation, is affected by different types of disabilities, encompassing not just those with physical and sensorial disabilities, but also for those with learning and psychosocial disabilities. She advocated for inclusive transportation by addressing infrastructure accessibility, availability, and affordability through holistic approaches that looks into disability sensitive initiatives and mainstreaming disability issues in the general system.
Sagun-Ongtangco is also a Research Associate of the Research Center for Social Sciences and Education's Social Health Research Research Interest Group.