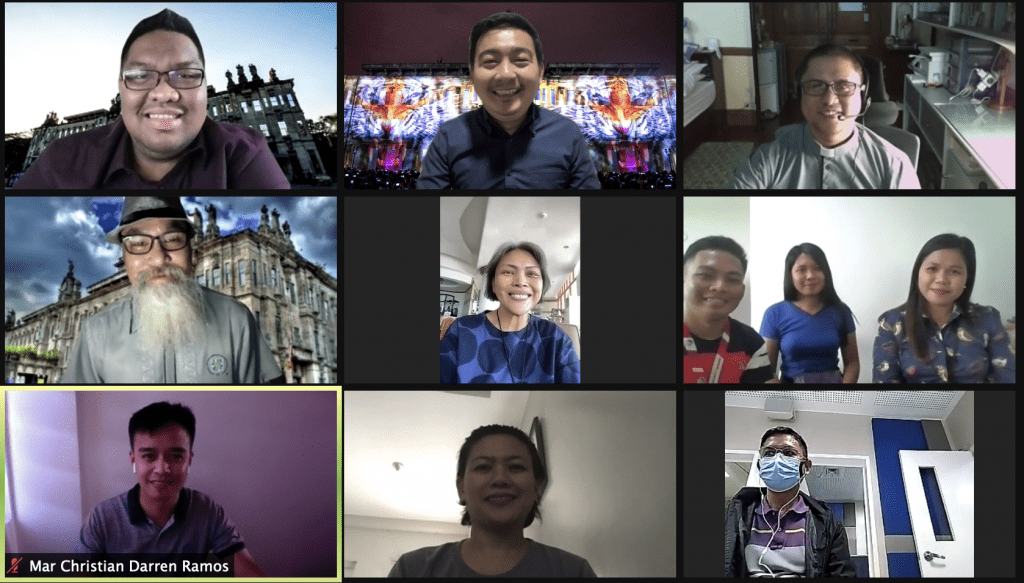 The two-month-old Media and Public Affairs Office of Romblon State University conducted a virtual benchmarking activity with the University of Santo Tomas Communications Bureau on March 10, 2021 (Wednesday), as the former begins to fulfill its mandate of handling the public image of Romblon State University and its nine campuses.
During the virtual benchmarking activities, led by UST Communications Bureau Director fr. Christopher Jeffrey L. Aytona, O.P., the mandate, vision, mission, objectives, and structure of the Bureau were presented, along with the original content it produces. Also discussed during the said presentation were the services rendered by the Bureau and how it liaises with stakeholders.
Assistant Director for Broadcast Faye Martel-Abugan, MA spoke about the Bureau's facilities, highlighting the industry-standard television studio, radio booth, and technical operations center, which are venues for student-generated content to be produced. Bachelor of Arts in Communication and Bachelor of Arts in Journalism students use the said facilities for their laboratory courses.
Media Production Supervisor Marvin Rellamas, for his part, discussed the Bureau's line-up of original content and walked the participants through the entire production process—from pre- to post-production.
Meanwhile, Assistant Director for Online Philippe Jose S. Hernandez, MEng talked about the social media protocols adopted by the Bureau and how it renders services and advice to the constituent units of the University.
In attendance from Romblon State University were Ms. Rachel Llorca, Mr. Jerryjay Forna, Ms. Cha Ferranco, and Ms. Anna Gadon. They represented the Media and Public Affairs Office head Mr. JP Bayang, also an alumnus of UST.
Meanwhile, the Communications Bureau was also represented by Creatives Supervisor Rommel Rivera, Technical Supervisor Rodolfo Bondoc, Website Supervisor Mar Christian Darren Ramos, Office Secretary Rebecca Maya, and Technical Support Staff Mark Quinol.