Mr. Christian Rey D. Rimando, MSPT and Mr. Mark Philip P. Hernandez presented an e-poster in the 2021 World Physiotherapy Congress, held from April 9-11, 2021. The poster, entitled "The Immediate Effect of M2T Blade in Increasing Hamstring Flexibility of Recreational Basketball Players: A Pre-Post Treatment Design," addressed the risk of hamstring injuries as a result of decreased flexibility, which can be addressed by myofascial release tools, such as the M2T blade.
The study recruited forty male recreational basketball players with (+) tight hamstrings and separated them into control and experimental groups. The study found that the M2T blade was "a useful adjunct in physical therapy intervention in providing short-term improvement in hamstring flexibility" and recommended further studies to establish the long-term effects of the blade.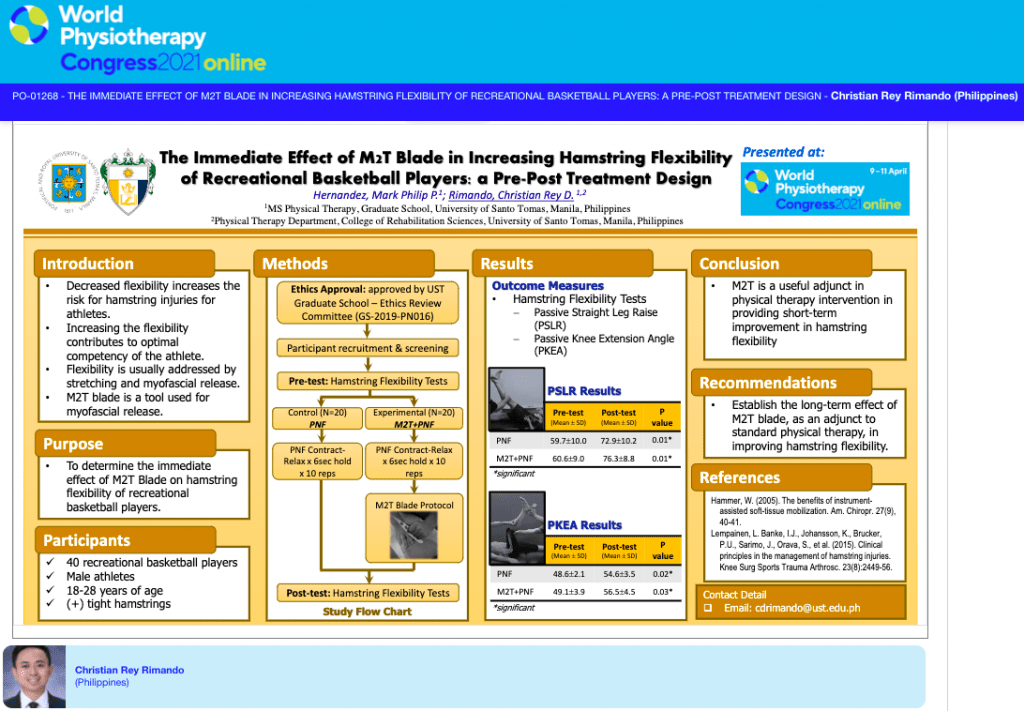 Rimando is a faculty member of the Department of Physical Therapy of the College of Rehabilitation Sciences, while Hernandez pursued a Master of Science in Physical Therapy degree from the Graduate School.