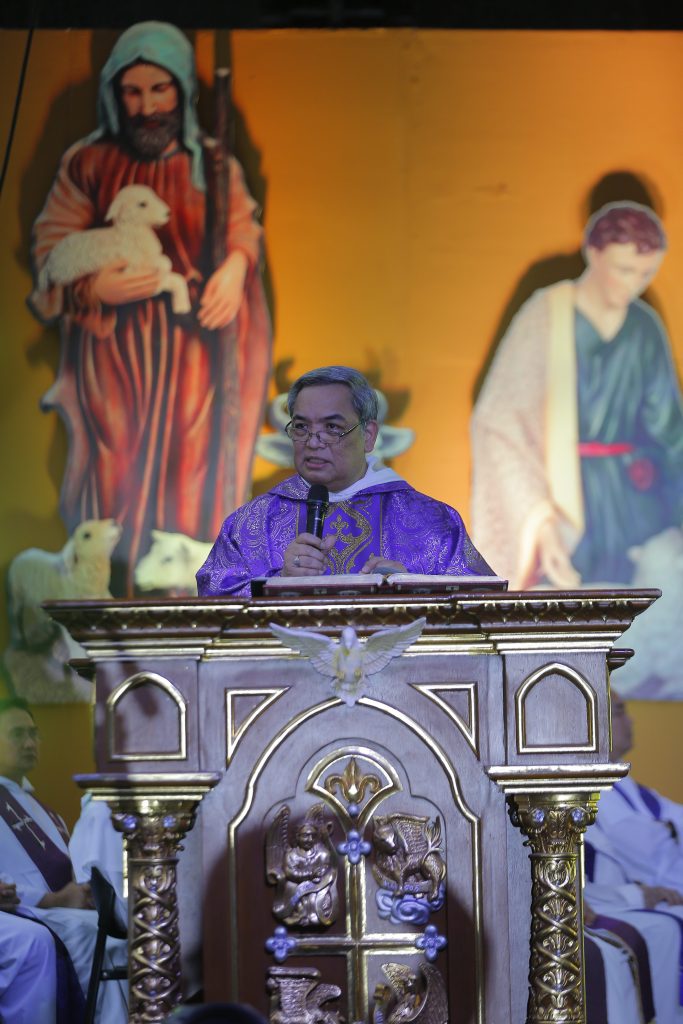 On December 2, 2019, the University of Santo Tomas formally opened its annual Christmas celebration, Paskuhan, with the Concelebrated Mass led by the Rector, the Very Rev. fr. Herminio V. Dagohoy, O.P., PhD.
The blessing of insufficiency
In his homily, fr. Dagohoy called on Thomasians to remember that during the season of Advent, we can find inspiration in trying to live "similar to the remnants of Israel, waiting in expectation for the great promise of God." Advent, a season of penitence, too, does not only mean a time of sadness, for it is a chance to hope, to anticipate, and to be joyful.
It is being in experiencing insufficiency, the Rector said, that we can recognize our need for God. The Rector challenged the community to reflect over the last year and to see how far or how near they are from the Lord. "Gaano na ba tayo lumayo sa Diyos? Kung masyado na tayong malayo, hindi na natin Siya makikilala," the Rector said, inviting Thomasians to walk down that path again to come closer to God.
The sure sign of God's grace and love
"The birth of Jesus is the sure sign of God's love for us," fr. Dagohoy said. The significance of Christmas, according to the Rector, can be found in how God focuses solely on His children during this time: "Sa Pasko, tinitingnan tayo ng Diyos, at sinasabi niya: 'Ang Pasko, para sa iyo ito.'"
Thank you for being a wonderful community
fr. Dagohoy, who has served as Rector since 2012, also took the chance to express his gratitude to the UST family, "for being a wonderful community, and we thank God for all the blessing we have received over the last seven years," as he touched on the importance of remembrance in Advent.
The Rector likewise expressed hope in "anticipating the blessings for our University for the next four or eight years," referring to the duration of a Rector's leadership (four years per term, allowable up to two straight terms).
The Paskuhan Mass signals the start of the month-long celebration of Christmas in UST, which includes, among others, a Christmas Concert, the lighting of the Christmas decorations, the traditional Agape, and the Paskuhan Concert on December 20.