The Research Center of Health Sciences of the Faculty of Medicine and Surgery organized several activities during the celebration of the 55th year of research in the University of Santo Tomas.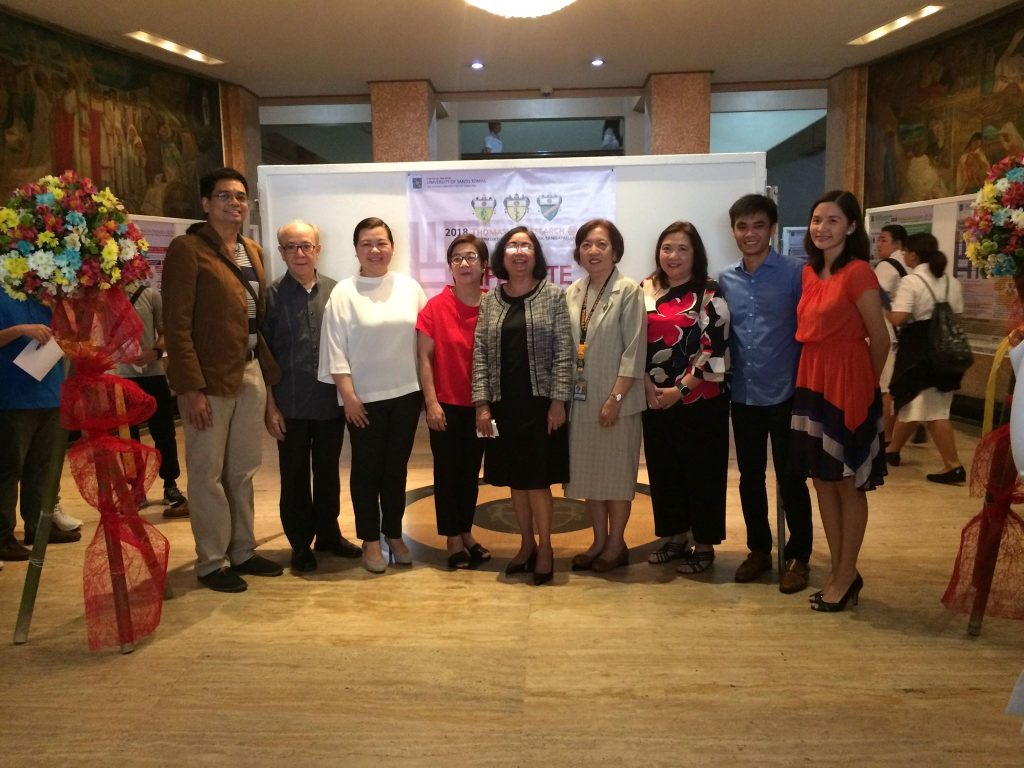 Last January 19, 2018, RCHS hosted a workshop on Research Proposal Writing, with Dr. Fidela L. Moreno, MD, an FMS alumna Batch of 1973, as speaker. She is presently a consultant on Strategic Operations, Regulatory Compliance and Medical Writing ath the Intermountain Heart Institute, Intermountain Healthcare, Salt Lake City, Utah, USA. Dr. Moreno provided knowledge on essential components of research proposal and tips in academic writing of research proposals.
FromF ebruary 20 to March 1, 2018, a Tripartite Research Poster Exhibit was mounted. The poster exhibit highlighted the 55 research works of the faculty members of the College of Nursing, College of Rehabilitation Sciences and Faculty of Medicine and Surgery.
Finally, last March 8, 2018, Research Luminaries in our Midst v2 was held at the CME Auditorium. Lectures were given by Dr. Leilani Mercado-Asis, MD, PhD and Dr. Jose Sollano, MD of the Faculty of Medicine and Surgery who are prolific researchers of FMS. They have shared their experiences and insights as researchers to inspire faculty members and students to endeavor into a research path.