Research Center for Culture, Arts, and Humanities researcher Asst. Prof. Gwenetha Y. Pusta, PhD and Asst. Prof. Jose Arsenio J. Salandanan, MA, both faculty members of the Department of Communication and Media Studies of the Faculty of Arts and Letters, were elected to the board of trustees of the Philippine Association of Communications Education (PACE). The announcement was posted on October 10, 2021 on the Facebook page of PACE.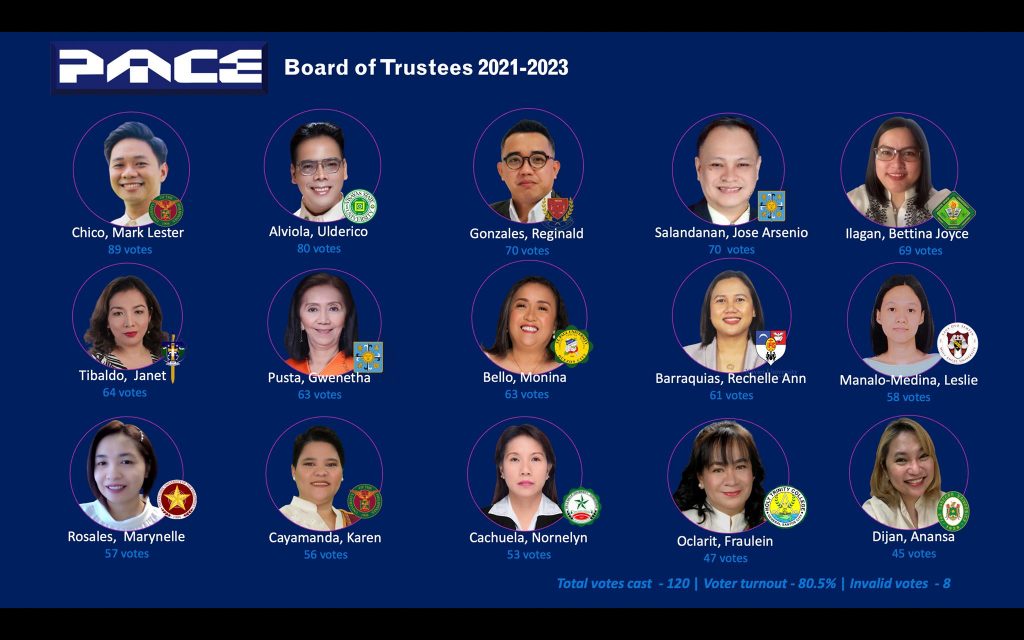 Both Pusta and Salandanan will serve in the board until 2023.
Specializing in communication and media studies, Pusta handles diverse subjects such as Marketing Communications, Communication and Socio-cultural Change, Broadcast Journalism, and Communication Research. She is serving as a two-term member of The Commission on Higher Education – Regional Quality Assessment Team of the Office of Programs and Standards. She has also held leadership posts in the Philippine-based professional organizations, namely: Trustee of the Philippine Association of Communication Educators Foundation, Inc.; Board of Director of the Philippine Communications Society; and Board Member of the International Society for Third Sector Research.
Meanwhile, Salandanan is serving as the Chairperson of the Department of Communication and Media Studies. A seasoned public relations practitioner who brings his expertise to the academe, he teaches Integrated Marketing Communication. At present, he is also suiting up as the PACE Vice-President for Luzon.
Founded in 1975, PACE is a non-stock and non-profit organization of professionals engaged in communication education and media practice in the Philippines. Moreover, it has been the forefront of activities focused on the review of policies and standards for communication education and ethical practice in the teaching and media professions.