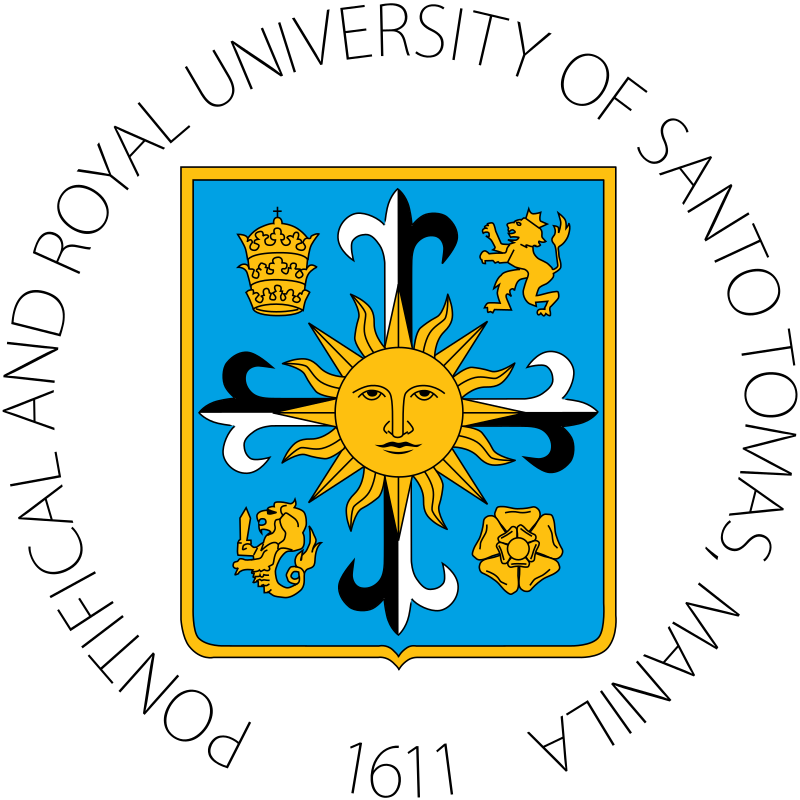 A total of 121 faculty members were recognized in the…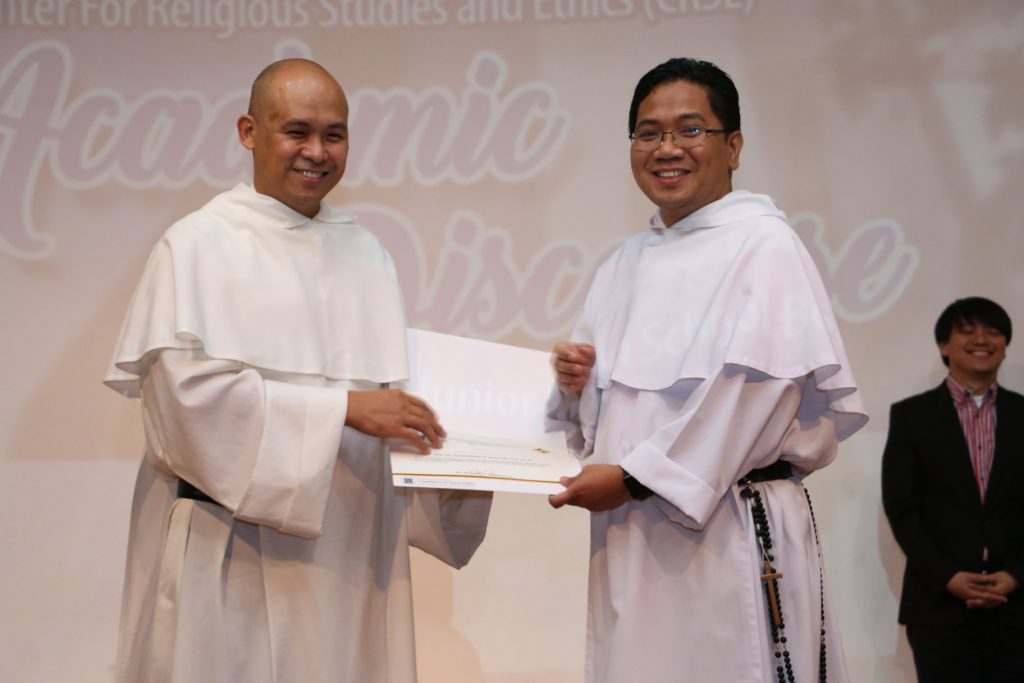 The Center for Religious Studies and Ethics (CRSE) held its…
Degrees
Doctor of Philosophy in Philosophy, University of Santo Tomas – Manila, Philippines, 2015
Master of Arts in Philosophy, University of Santo Tomas – Manila, Philippines, 2006
Post-Baccalaureate Degree in Teacher's Education, Polytechnic University of the Philippines – Manila, Philippines, 2006
Master of Arts in Theology, University of Santo Tomas – Manila, Philippines, 2004
Bachelor of Sacred Theology, University of Santo Tomas – Manila, Philippines, 2004
Bachelor of Arts in Philosophy, Philippine Dominican Center for Institutional Studies – Quezon City, Philippines, 2001
Catholic Social Thought
Political and Social Philosophy
Moral Philosophy
Faculty Secretary, University of Santo Tomas Faculty of Sacred Theology, Faculty of Philosophy, and Faculty of Canon Law
Associate Member, National Research Council of the Philippines
Associate Member, Council for Research in Values and Philosophy (since 2011)
Scientific Committee Member, Studia Gilsoniana
Book Review Editor, Philippiniana Sacra (2009-present)
Associate Editor, Boletin Eclesiastico de Filipinas (2009-present)
Member, Philosophical Association of the Philippines
Sagut, Joel. "Tradition-Neutral Moral Standards: Liberalism and Alasdair MacIntyre," Studium: Revista Cuarimestral de Filosofia Y Teologia, vol. LIX, no. 1 (2019): 109-138.
Sagut, Joel. "On Death and Indifference," THIRD MILLENNIUM: Indian Journal of Evangelization, vol. XXI, no. 4 (January – March 2018): 26-40. 27-36
Sagut, Joel. "Moral Education in a Craft-Tradition," Philosophical News, No. 12 (June 2016), pp. 73-85 (http://www.philosophicalnews.com/wp-content/uploads/12.8.pdf).
Sagut, Joel. "Fidelity and Moral Agency," Theology and Thought, no. 77 (2016), 255-273. Doi: http://dx.doi.org/10.21731/ctat.2016.77.255
Sagut, Joel. "Norberto Castillo, OP on the Phases of Scientific Discovery as Model for a Tradition in Moral Enquiry." Philippiniana Sacra vol. 51/153 (2016): 443-461.
Sagut, Joel and Louie Coronel, OP. "Publications of Dominicans at the University of Santo Tomas: 1963-1971." Philippiniana Sacra vol. 50, no. (2016): 297-328.
Sagut, Joel. "Human Good, Virtues and Practice: MacIntyre's Account of a Thomistic-Aristotelian Practical Rationality," Studia Elckie, vol. 17, no. 2 (2015): 98-117.
Sagut, Joel and Norberto Castillo, OP. "Alasdair MacIntyre on Thomism and the Status of Modern Moral Inquiry," Philippiniana Sacra 50/149 (2015), 47-70.
Castillo, Norberto, OP and Sagut, Joel C. "MacIntyre on Liberalism: Where May the MacIntyrean Project Proceed?" Colloquia Manilana vol. 22 (2014), pp. 3-25.
Sagut, Joel. "On Responsibility and Empowerment: Critiquing the Logic of RH Law." Philippiniana Sacra 49/148 (September – December 2014): 329-352.
© Copyright 2020 . UNIVERSITY OF SANTO TOMAS. All Rights reserved.
Powered by: UST COMMUNICATIONS BUREAU