NG-SANTIAGO, Cyris Ann A.
NG-SANTIAGO, Cyris Ann A.
Ms. Cyris Ann Ng-Santiago is currently the Chief of the Legal Affairs Division of the Movie and Television Review and Classification Board. Her current role marks a major pivot in her practice field, having spent 6 years in the infrastructure sector – first with the PPP Implementation Unit of the Department of Transportation, then with the Project Advisory Division of the Public-Private Partnership Center of the Philippines. Before she entered government service, she was an associate of the Chavez Miranda and Aseoche Law Office, the firm of the late former Solicitor General, Frank Chavez.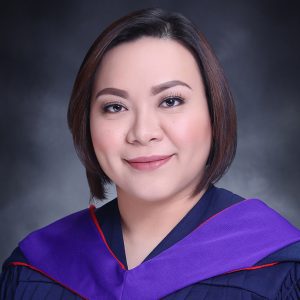 Ms. Cyris Ann A. Ng-Santiago, JD
Department of Communication and Media Studies 
Degrees
Juris Doctor, Ateneo de Manila School of Law 

–

Makati City, Philippines 
Bachelor of Arts in Communication, University of Santo Tomas – Manila, Philippines 
Communication Media Law and Ethics
Intern, Ateneo Human Rights Center
Member, Integrated Bar of the Philippines
© Copyright 2020 . UNIVERSITY OF SANTO TOMAS. All Rights reserved.
Powered by: UST COMMUNICATIONS BUREAU