UST ITSO Manager and Executive Assistant for Intellectual Property & Research Assoc. Prof. Michael Jorge Peralta was are source speaker in the seminar series that was part of the 50th anniversary celebration of the
Mariano Marcos Memorial Hospital and Medical Center (MMMH&MC) in Batac, Ilocos Norte on February 21, 2018.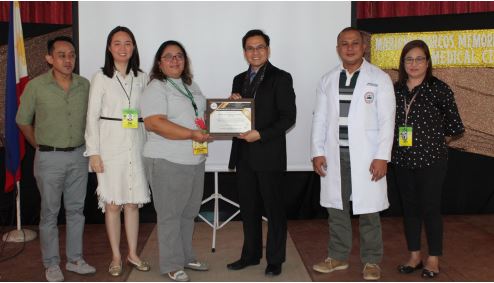 The seminar's objective was to build the capacity of the medical staff in matters pertaining to public service in the medical field. Topics discussed included Medico-legal basic, Rights of Patients, Forensics, Financial Empowerment and Intellectual Property.
Capacity building is one of the objectives of the Innovation and Technology Support Office (ITSO). The ITSO offers Intellectual Property (IP) awareness campaigns such as basic IP training sessions, patent search, patent drafting, and fundamentals of technology transfer. Ms. Kristine Dianne M. Marders, over-all chair of the organizing committee, spearheaded
the Seminar Series Research.