Asst. Prof. Arturo J. Patungan, Jr. of the UST College of Science – Department of Mathematics and Physics was invited as the plenary speaker for the second day of the 4th Teacher Education Conference (TERC 4) with the theme Aspire, Collaborate, Excel: Strengthening Teaching Learning Processes and Education Sustainability in the New Normal last July 1 and 2, 2022 in a hybrid mode. This was organized by the Xavier University Basic Education, in cooperation with Northern Bukidnon State College.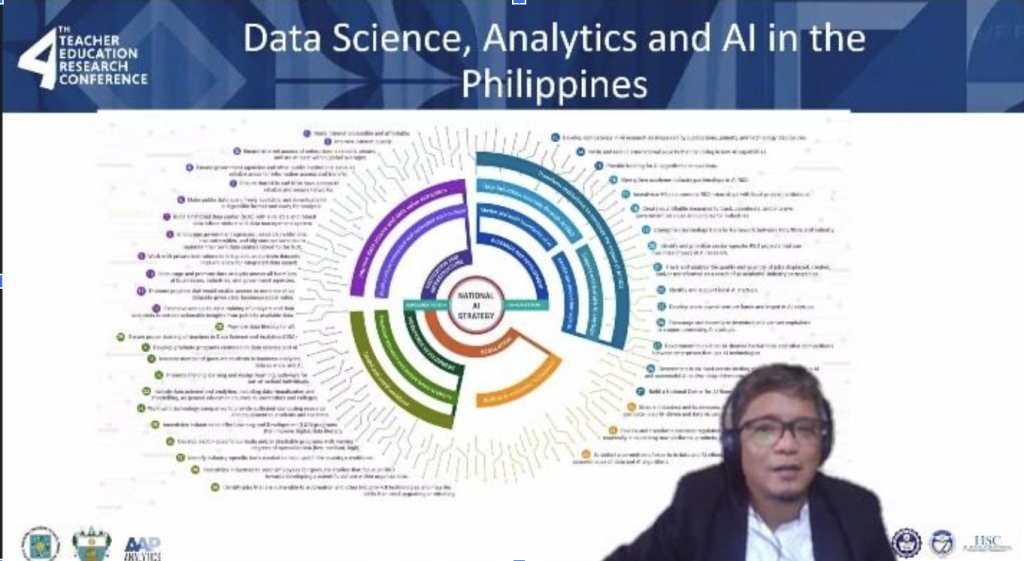 Asst. Prof. Patungan dealt with the topic Machine Learning in Education: Improving Student Outcomes and Accelerating Research. In his talk, he defined Data Analytics and looked into the current state of data science analytics and artificial intelligence in the Philippines. He concluded with the application of data mining and machine learning in education.
His talk enlightens educators with the changes in our educational paradigm due to the advancement of technology, as machination learning poses both positive and negative effects on teaching and learning. Worldwide, there is a race to establish a stable and accurate technological system to support students' learning. These quests, though helpful in improving learning, should not detriment students' creativity. Thus, data analytics, systems, and programs, according to Mr. Patungan, are some of the salient domains that educators should consider. To promote a better understanding of these advancements and changes in our educational paradigm, teachers should equip themselves with the foundation as well as the application of these concepts.
Mr. Patungan has been actively involved in several projects at the University that involve the use of data analytics in decision-making. He also headed the team that proposed the offering of a bachelor's degree new program, the BS Data Science and Analytics, which will commence this August. The program, housed in the College of Science, is a joint offering of the College of Science and the College of Information and Computing Sciences.
The conference gathered researchers from teacher education institutions, as well as education professionals, from both local and national industries. It served as an avenue for participants to share relevant research findings and messages to local and regional audiences.The entire proceedings is available on the 4th Teacher Education Research Conference Facebook Page.