ASEAN Engineer and Office of the UST QS/THE Rankings Deputy Director Nestor R. Ong, was recently appointed as a member of the Quacquarelli-Symonds International Academic Advisory Committee (QS IAAC), a position that he will serve for six consecutive years.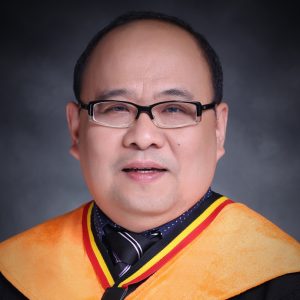 The AppliedHE, a new ranking body, has also appointed Ong to sit as a member of its AppliedHE Ranking Advisory Board (RAB) for the initial term of two years.

With the reorganization of the QS IAAC and the streamlining of its committee members across the globe in its transitioning to the new QS Global Advisory Committee (GAC), Ong has remained as its sole Filipino member.

The QS GAC acts as the advisory body of QS to support the international QS conferences and summits held each year. The responsibilities of the Committee include providing guidance on the overarching vision and strategy for QS Conferences, identifying conference themes and speakers, and supporting the development of content driven and engaging programmes. The committee meets three times a year.

Being a member of QS GAC provides Ong, who teaches at the Industrial Engineering Department of the UST Faculty of Engineering, with the opportunity to: 1) help foster academic excellence and innovation, 2) promote inclusion, discussion, and drive for academic excellence, and 3) expand his network and meet people with similar interest. In joining QS GAC, he establishes international connections through the QS vast network of speakers and stakeholders which includes royalties, prime ministers and government officials, dignitaries, C-Suites of private sectors and many more.

However, the RAB will advise AppliedHE on the development of rankings such as the AppliedHE Rankometer. Early next year, AppliedHE aims to launch rankings that incorporate factors such as teaching & learning, employability, and institutional impact. AppliedHE would like to develop rankings which address underserved segments of the global higher education sector, such as private institutions and those from emerging economies. The board operates independently of AppliedHE and can provide AppliedHE with its opinions both when requested and upon its own initiative.