UST Vice Rector Fr. Isaias Tiongco, O.P. led the Eucharistic Celebration for the feast day of St. Dominic de Guzman at the Santisimo Rosario Parish Church (UST Chapel). The online Mass was live streamed on August 7, 2020 via the official Facebook page of the Chapel.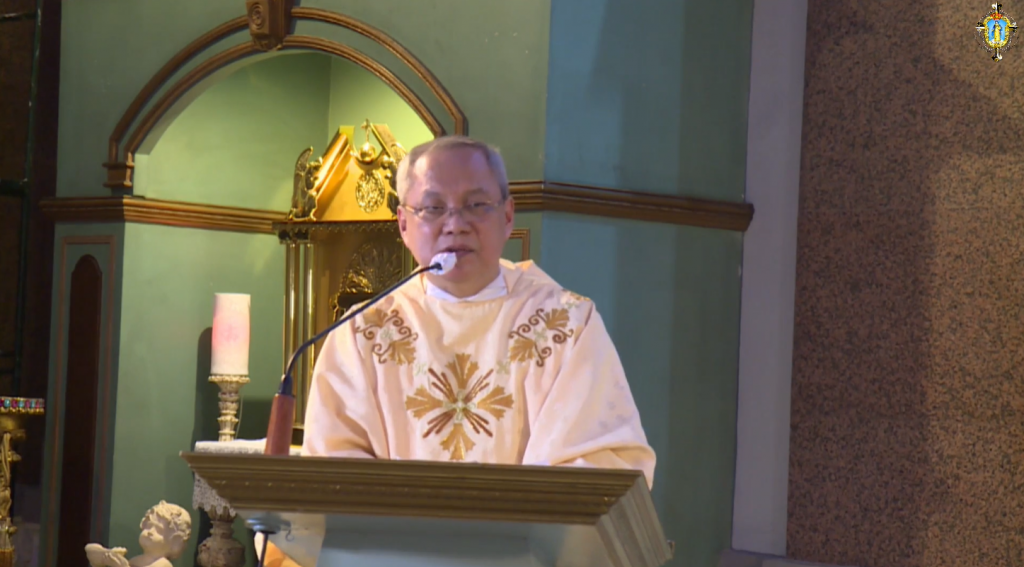 With the celebration's theme of "O Spem Miram (O Wonderful Hope)! Dominic's promise, our wonderful hope," the title of a responsory that details St. Dominic's promise of heavenly intercession for those who share and live his ideals, Fr. Tiongco emphasized the need for the Dominican way of life, which is "a legacy we need to continue in our increasingly complicated times."
Reflecting on St. Dominic's life, Fr. Tiongco, shared that "He was a man of remarkable character and broadness of mission, possessing such great integrity, and was so motivated by Divine Love that without doubt he proved to be a bearer of honor and grace."
Like St. Dominic, the faithful are urged to share in the evangelizing task of sharing to others the fruits of contemplation to live as St. Dominic's family. According to Fr. Tiongco, it would be "our own humble way of proving and effecting Dominic's usefulness as he continues interceding for us in Heaven [in fulfillment of St. Dominic's promise]."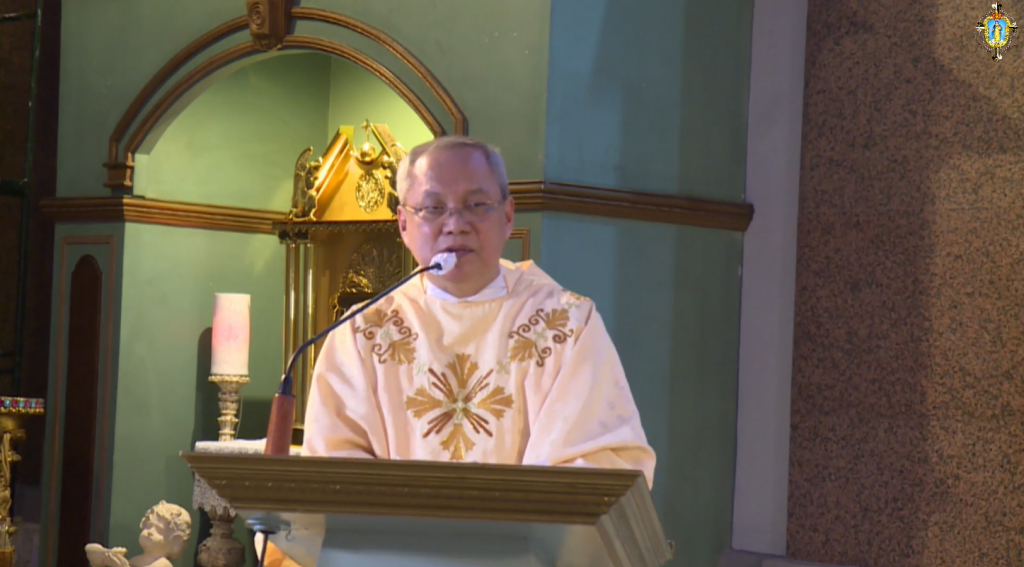 "As sons and daughters of Dominic, we must lead by word, example, and life, helping others find answers for their basic need to search for God through our prayers, assiduous study, and community sharing, for it is only then that, like Dominic, we can make promises of hope to others," said Fr. Tiongco.
St. Dominic de Guzman is the founder of the Order of Preachers, more popularly known as Dominican Order, the religious order to which Fr. Miguel de Benavides, O.P., the founder of the University of Santo Tomas belongs. St. Dominic's feast day falls on August 8, a holiday in UST. Thus, it has been the tradition in UST to celebrate his feast day with a Eucharistic Celebration on August 7 that in the past was attended by the Thomasian community.