Dr. Reynaldo M. Javate, a renowned Ophthalmologist, sub-specializing in the field of Lacrimal, Orbital and Oculoplastic surgeries, delivered extensive lectures on 'Revision of Transcanalicular Endoscopic Lacrimal Duct Recanalization (TELDR) and Lower Lid Blepharoplasty with Mini Midface Lift' at the 10 th Conference of the Asia-Pacific Society of Ophthalmic Plastic and Reconstructive Surgery (APSOPRS), which was held recently in conjunction with 30 th Annual Scientific Meeting jointly held by The College of Ophthalmologists of Hong Kong and the Hong Kong Ophthalmological Society at the Hong Kong Convention and Exhibition Centre.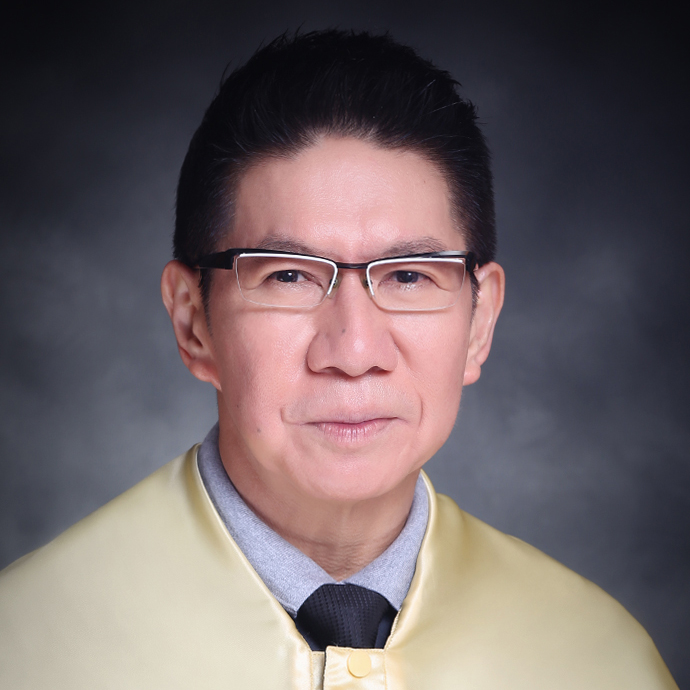 Javate, a renowned eye doctor, is currently the Chair of the USTH Eye Institute of the University of Santo Tomas Hospital. He is also a Professor of the Faculty of Medicine and Surgery at the University of Santo Tomas, and is well known for his countless titles, awards and contributions to the field of Ophthalmology. His continued effort to conduct research and deliver lectures both locally and internationally allows him to inspire young ophthalmologists in the Philippines and around the globe.
For the year 2018, Javate delivered lectures in the various parts of the world from February to December covering China, the United States, Russia, Austria, Romania, and Spain. In Wenzhou, China, Javate shared his expertise on Integrating Balloon Dacryoplasty in TELDR and on Microendoscopic-guided Canalicular Trephination during the 6th Chinese Ophthalmic Endoscopic Surgery Symposium (COESS) and the 2nd Annual Conference of Cross-strait Ophthalmic Endoscopic Surgery (ACCOES). This was held from November 22 to 25, 2018, during the 4th International Conference of Ophthalmic Endoscopic Surgery (ICOES).
At the Annual meeting of the American Academy of Ophthalmology held from October 27 to 30, 2018 at McCormick Place, Chicago, Javate gave a lengthy Instructional Course on Endoscopic Transluminal Recanalization.
Javate shared with the American Society of Ophthalmic Plastic and Reconstructive Surgery during the 49th Annual Fall Scientific Symposium at the Hilton Chicago that was held from October 25 to 26, 2018, an in-depth video presentation on Secondary Repair of Upper Eyelid Laceration with Canalicular Laceration. At the World Congress for Ophthalmologists and Otorhinolaryngologist that took place in Kazan, Russia from September 27 to 29, 2018, Javate delivered a lecture on the Instrumentation, Principles and Technique in doing Transcanalicular Endoscopic Lacrimal Duct Recanalization and another lecture regarding Integration of Ballom Dacryoplasty in TELDR and Microendoscopic Canalicular Trephination. He also performed a Live Cadaveric Session on TELDR.
As a follow through of his previous presentations made in the previous year regarding the newest updates in Lacrimal Stents, Javate spoke at the FCI Distributors' meeting of the European Society of Cataract and Refractive Surgery meeting held in Vienna, Austria, on September 22, 2018.
Sharing his uniqueness and generosity, the famed Filipino eye doctor shared his own technique and ways on how to be efficient in doing the Transcanalicular Endoscopic Lacrimal Duct Recanalization. This was conducted at the European Society of Ophthalmic Plastic and Reconstructive Surgery meeting during the Karl Storz Lunch Symposium in Bucharest, Romania that was held in September 2018.
It was in Barcelona, Spain that Javate presented Endocanalicular Operation /External Dacryocystorhinostomy and Integration of Balloon Dacryoplasty in Transcanalicular Endoscopic Lacrimal Duct Recanalization at the World Ophthalmology Congress that was held in June.
At the National Training Course that took place in Wuhan, China in March, Javate delivered interesting presentations on Periocular Rejuvenation and Radiosurgery, capitalizing on his 30- year experience on the latter.
In February, at the 33rd Asia-Pacific Academy of Ophthalmology Congress held in Hong Kong, he delivered a paper on Transcanalicular Endoscopic Lacrimal Duct Recanalization.