Tokyo Olympics-bound Thomasian pole vault athlete Ernest John (EJ) Obiena set a new Philippine record and personal best through his silver-earning 5.86-meter jump at Atlas Arena in Poland on February 13, 2021. The reigning Olympic gold medalist, Thiago Braz, earned bronze with a 5.80-meter jump.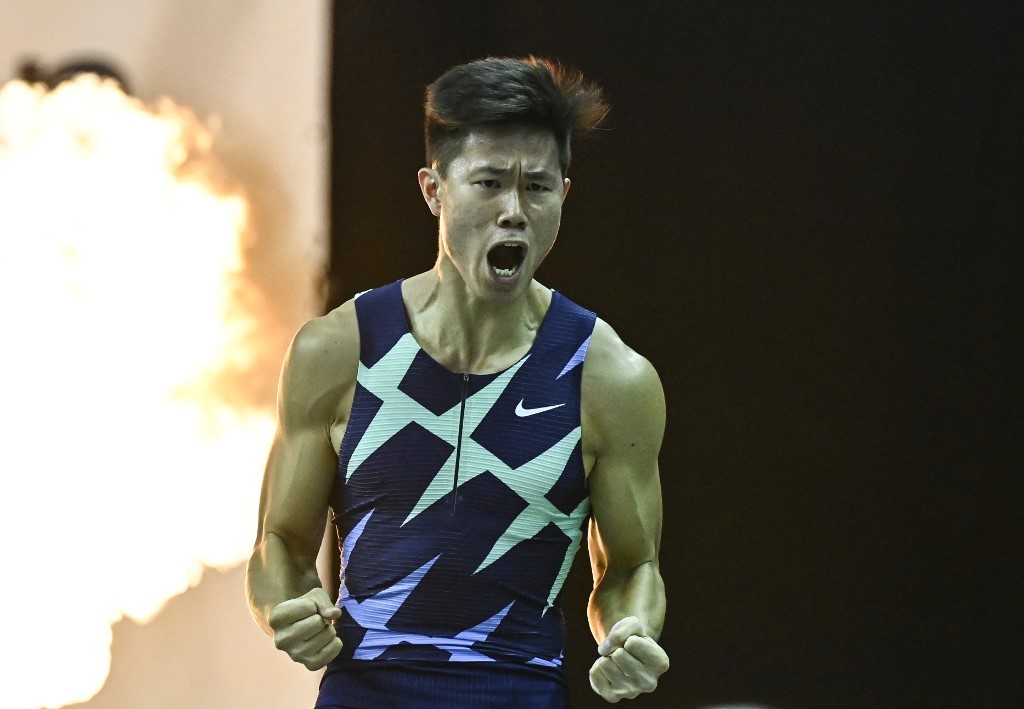 "A silver, a new personal best and a new Philippine record. Back home, we call it 3-in-1. Thank you!" said Obiena in a public Facebook post. To recall, his previous personal best was 5.81 meters at the Olympic qualifying tournament in Chiara, Italy in 2019.
Days ago, Obiena leaped 5.80 meters to win gold at the PSD Bank Indoor Meeting in Dortmund, Germany on February 8, 2021. With the same height, he also won another gold at the Internationales Stadionfest Indoor athletics meet at the Mercedes-Benz Arena in Berlin on February 5, 2021.
In these two jumps, he simultaneously broke twice the previous Philippine record that he himself set just a week prior. Previously, Obiena set a new Philippine indoor mark after clearing 5.62 meters, finishing fifth at the Karlsruhe World Indoor Tour Meeting on January 29, 2021.
Obiena was the first Filipino athlete to qualify for the Tokyo Olympics. Presently based in Italy, the 25-year old athlete trains under coach Vitaly Petrov.  A UST Engineering student, he is currently on leave to focus on his sports and represent the Philippines.