The final report of the project titled "Eco-Social Surveying: Mapping the Social Assets, Urban Greenery, and the Connections Between Them in Rapidly Changing Cities" was presented on February 19, 2021, by the Newton – UST Research Team to its partner community, the City of Santa Rosa, Laguna. Ar. Assoc. Prof. Leah P. Dela Rosa led the team with Ar. Asst. Prof. Sylvia D. Clemente as Deputy Project Leader, both from the UST College of Architecture (USTCA) and UST Research Center for Culture, Arts and Humanities (RCCAH).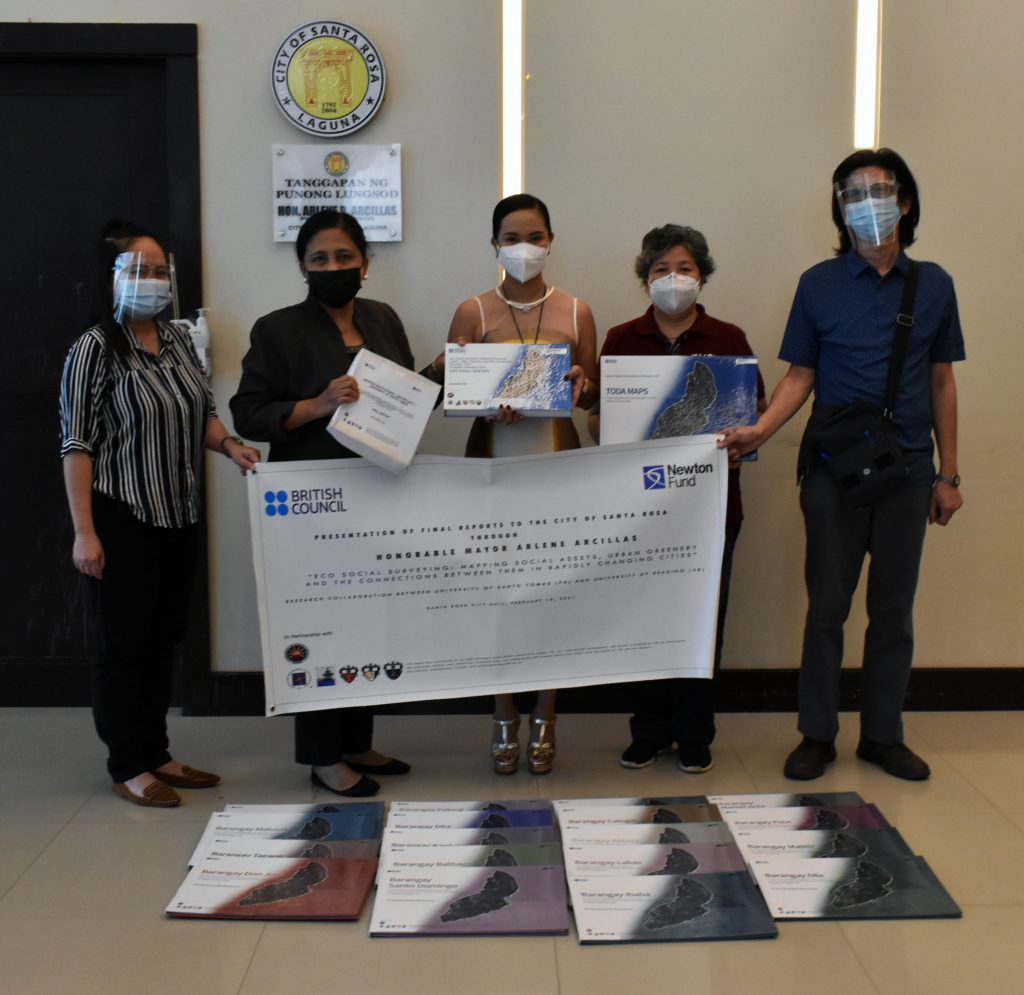 Santa Rosa Mayor Arlene Arcillas, received the Newton-UST reports at the City Hall. Together they were joined by the other project team members Ar. Simoun T. Ong, Community Planning Expert, and Ms. Magdalene Guevarra, Community Engagement Facilitator.
The research project was in cooperation with the British research team led by Prof. Flora Samuels of the University of Reading (UoR) in the United Kingdom. The British Council funded the two-year research project through the Commission on Higher Education (CHED).
This project was supported by an Institutional Links grant, ID 332241573, under the Newton Fund UK – Philippines partnership. The grant was funded by the UK Department for Business, Energy and Industrial Strategy, and the Commission for Higher Education (CHED) and delivered by the British Council. More information about the research project could be found at www.newtonfund.ac.uk.