"Nearly two decades ago in 1999, Ms. Kim Lamigo, a BS Microbiology student almost missed her graduation ceremonies because of financial constraints, had it not been for the good heart of Assoc. Prof. Milagros Del Callar, the head of the Department of Biological Sciences, who allowed the Department to lend her money so she could enrol." This is a recount from the incumbent chair of the Department of Biological Sciences, Prof. Rey Donne S. Papa, PhD.
Lamigo, who is now based in Montana, USA saw the experience as contributory to her success. She then thought of giving back to UST by raising funds to help students under the BS Microbiology program who are in need of financial assistance. This was made possible through the help of her batch mates who are one with her in acknowledging the efforts of their teachers in honing them and in making them who they are today. The worthwhile experiences they had under the tutelage of their professors, Dr. Thomas Edison Dela Cruz, in particular, did not make them have any reservations to realize this altruistic endeavor.
Dela Cruz, therefore, is instrumental in making this undertaking possible. Through him and with Dr. Rachel Lee-Chua together with the Biology Department chair Dr. Papa, the agreement was drafted. Under the auspices of BS Microbiology Batch 1999, PhP100,000.00 was donated to the University of Santo Tomas for a scholarship fund specifically for BS Microbiology students.
The scholarship program is part of the College of Science's Project Agham. Initially, the scholarship program is offered to one freshman and one graduating student for the second term of the A.Y. 2018-2019. Those who will be chosen shall enjoy free tuition and miscellaneous fees for the said term.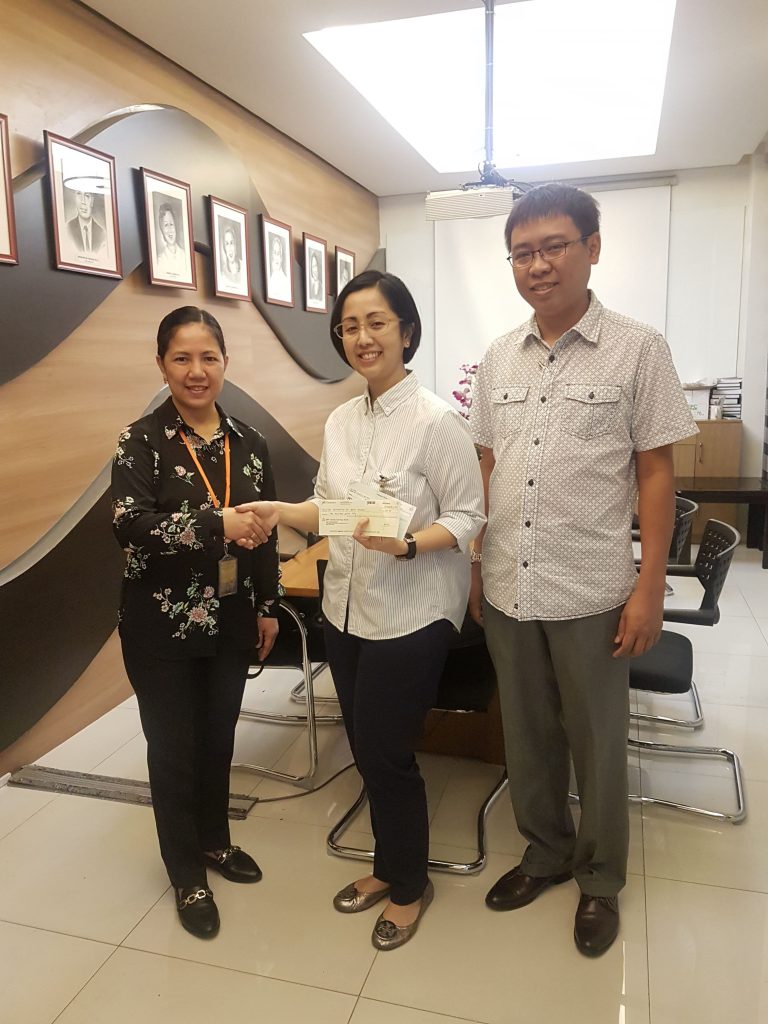 To qualify, a student must meet the following requirements: a GWA not lower than 2.25 in the previous term (Term 1, A.Y. 2018-2019); total annual family income not exceeding PhP 300,000; enrolment paid through instalment basis; not a concurrent recipient of any major scholarship or financial aid, and physically fit. A letter of intent must be emailed in pdf format to biology.sci@ust.edu.ph, addressed to Department of Biological Sciences Department Chair Dr. Papa. The aspirants shall be subject to an interview by the Committee on Scholarship, College of Science. Passing grades without failures allow the recipients to continuously enjoy the scholarship.
At the moment, the scholarship is on a per term basis. The donors promised to maintain their contribution to sustain the scholarship program in the succeeding terms. It is said that, "a teacher affects eternity; he can never tell where his influence stops." Faculty members Del Callar and Dela Cruz have been inspirations to their students who like Kim Lamigo successfully made it through life because of her mentors' sense of commitment, competence, and compassion.