BS Medical Technology student Mr. Junbert T. Pabon was selected as one of the 12 representatives for the Kofi Annan Changemakers Initiatives, an announcement from the group revealed on June 7, 2021. The program is named after the former UN Secretary-General, Kofi Annan, whose values and principles put strong premium on youth leadership.
Pabon joins other youth leaders from across the globe as they come together online and in-person (in Geneva, Switzerland) to interact with and seek counsel from experienced leaders from the high-level network of Kofi Annan and the Kofi Annan Foundation. The interactions will tackle issues of deep concern, while affording the opportunity for leaders to better understand the preoccupation of young people.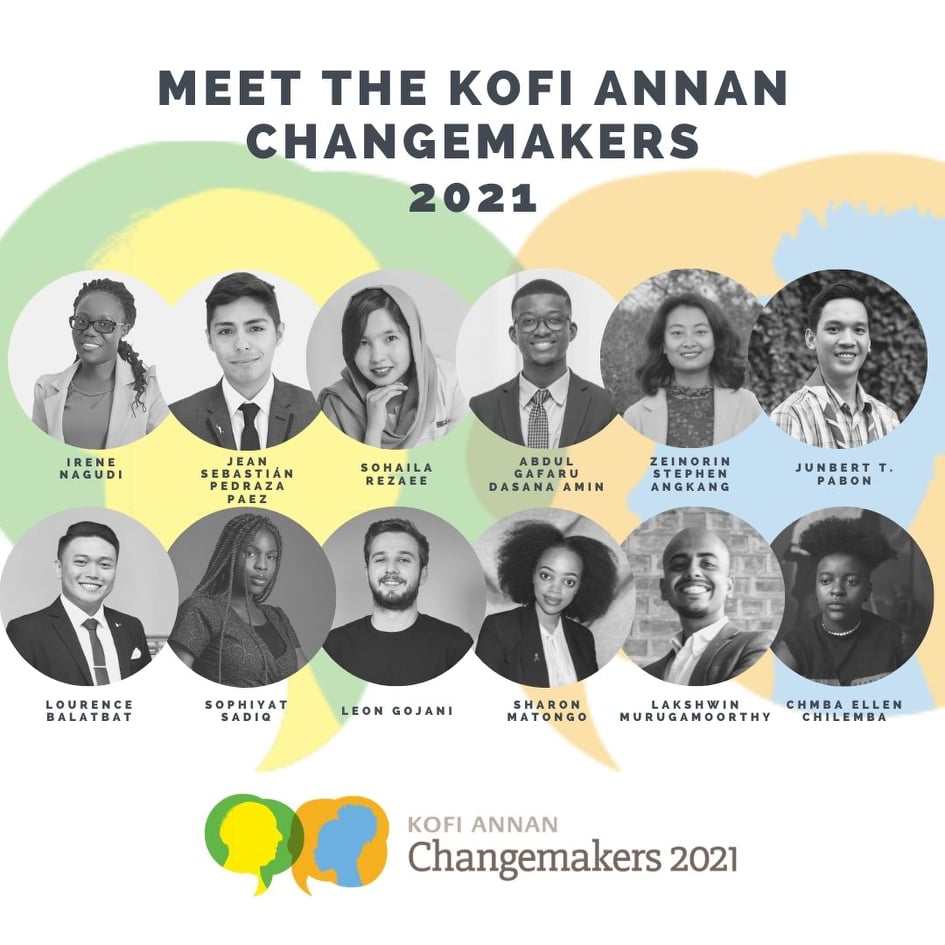 Among the advocacies of Mr. Pabon, who is also a member of the World Organization of the Scout Movement and Director-General of the UST UNESCO Club, is to help rehabilitate young offenders, known as Children in Conflict with the Law (CICL), in social development centers. His vision is to transform lawbreakers into peacemakers across the Philippines. Being one of the chosen few to attend this prestigious annual meeting of global youth leaders, Mr. Pabon hopes to learn new ideas on how he can amplify his advocacy for the children in conflict with the law and on building better communities through peace, human rights, diversity and inclusion.
Asked on what initiatives he intends to propose during the event, Mr. Pabon said that he intends to continue in strengthening his holistic development program and advocacy for the children in conflict with the law in the Social Development Center in his hometown Bacolod City and hopefully be able to replicate it in various rehabilitation centers in the country.
To know more about the Kofi Annan Changemakers, and the full list of participants, visit the link: https://www.kofiannanfoundation.org/our-work/kofi-annan-changemakers/