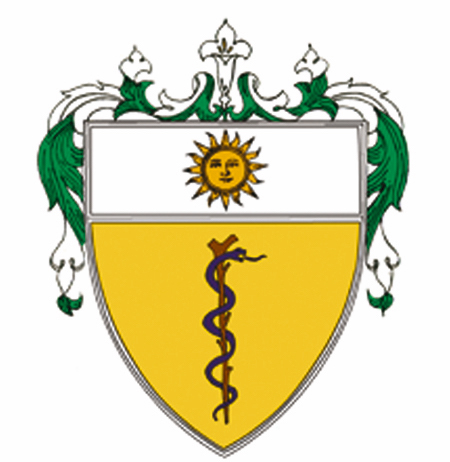 The UST Faculty of Medicine and Surgery, the oldest medicine school and acknowledged as the Cradle of Medical Education in the Philippines, will celebrate its 150th anniversary in 2021. To drumbeat the momentous occasion, the UST Med Gala will take place on January 11, 2020, at the Shangri-La Bonifacio Global City Hotel Ballroom.
Taking inspiration from the musical "My Fair Lady," the red-card dinner-dance ball themed "Hats Off to the Trailblazers" is expected to gather the illustrious alumni from all over the globe for a night of fun, laughter, reminiscing, and dancing.
The timeless story of the musical adapted from Shaw's "Pygmalion" is set in the period called Belle Epoque, towards the end of the Victorian era, characterized by optimism, peace, prosperity, and scientific and technological innovation. "As medical doctors, we salute this period in history as a beautiful one for humanity, and seek inspiration for the years to come," explains Dr. Norberto Martinez, overall chair of the event.
Among the awards to be handed out are: 1) "Wouldn't it be Loverly" – Best Attire for Male and for Female; 2) "The Rain in Spain" – Best Experience during the Floods in España; 3) "I Could Have Danced All Night" – Best Dance Pair; 4) "Ascot Gavotte" – Best Hat / Fascinator for Male and for Female; 5) "On the Street Where You Live" – Farthest Attendee for Male and for Female; 6) "You Did It – Most Senior for Male and for Female; and 7) "Get Me to the Church on Time" – Biggest UST Medicine family in attendance. A raffled dubbed "With A Little Bit of Luck" will cap the party.
In keeping with the theme, all guests are required to attend the affair with iconic period hats. For details, please call +63-2-3406-1611 loc. 8566 or e-mail via http://afi.ust.edu.ph.