Mr. Louie Gene G. Marasigan, Program Chair of Bachelor of Science in Accounting Information System at the UST-Alfredo M. Velayo College of Accountancy, presented his paper entitled "Impact of Job Satisfaction on Employee Turnover Intention in Accounting Firms in the Philippines: Face-to-Face vs. Work-From Home Arrangement" in the 9th National Business and Management Conference (NBMC) on November 20, 2021 via Zoom. The theme of the conference was "Strengthening Business Education through Research Capacity-Building".
Marasigan's findings revealed that job satisfaction under the work-from-home setup still bears a significant negative impact on the employee turnover intentions despite the significant difference in the level of job satisfaction under the face-to-face work setup and the work-from-home setup. Likewise, recommendations were raised on how the firms can address the factors identified to have an effect on the employees' level of job satisfaction. In addition, recommendations on company policies were given depending on which work setup the company wishes to implement in the post-pandemic era.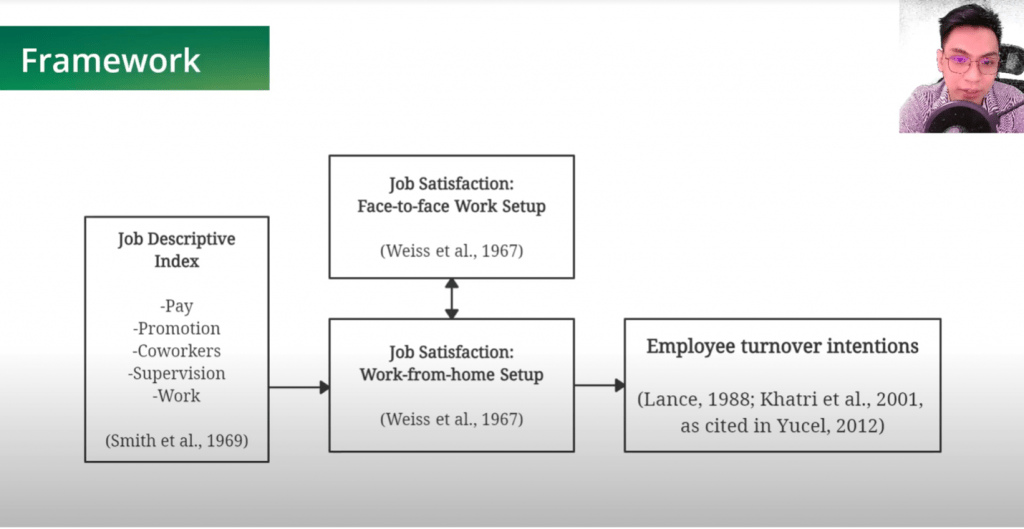 NBMC provides a venue for presentations and critique of ideas through capability-building sessions on various research approaches and methodologies, which aims to enhance the ability of faculty members and graduate students of Philippine business schools to engage in scholarly research. Moreover, the conference also intends to build a community of scholars interested in doing research along the lines of responsible management and sustainable business practices with the hopes of possible research collaborations and publication of works in various scholarly journals.