Last February 13, 2017 (Monday), the City of Mandaluyong recognized the College of Rehabilitation Sciences for its active participation and notable contributions to the city's Project TEACH, through its deployment of interns.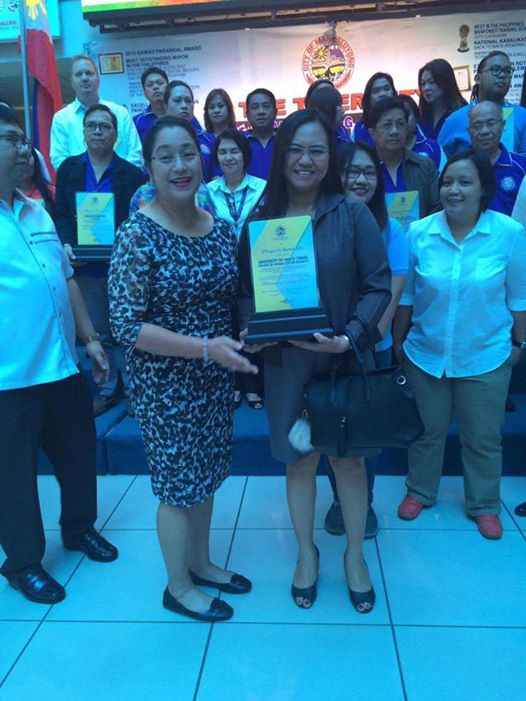 Receiving the plaque of appreciation for CRS was Dean Cheryl R. Peralta, DrPH.
The partnership of CRS with the City of Mandaluyong has been active for more than half a decade, with interns from the BS Physical Therapy, BS Occupational Therapy, and BS Speech-Language Pathology serving the residents of the city. The partnership was facilitated by Archie David, founder of REACH Foundation.
#ThomasianExcellence