Citing the term "global village" introduced by communication theorist and English professor Marshall McLuhan, Assoc. Prof. Alice T. Maghuyop, Ph.D., talked about "Communication Technology and COVID-19" in an online lecture held on August 27, 2020, from 6:00 to 7:00 p.m. Maghuyop's presentation, attended by faculty members, was part of the faculty development program of the UST Department of English.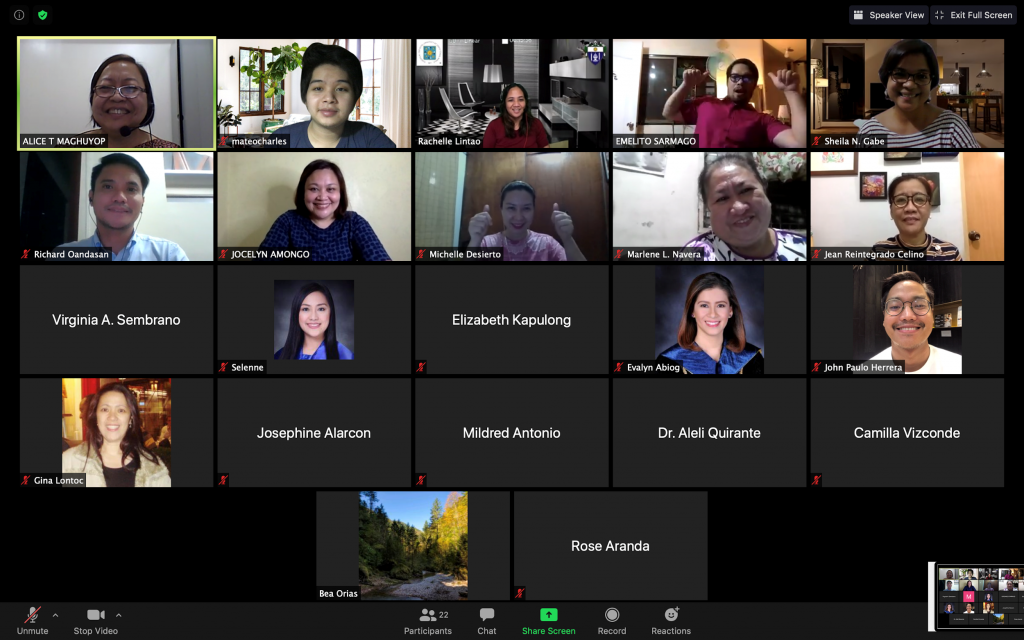 Maghuyop presented the prediction of McLuhan, a philosopher and a visionary, who in 1964 wrote about the "global village" stating that digital technology would keep people connected across the world. With the current health crisis brought by COVID-19 that displaced the Philippines together with the rest of the world, Maghuyop shared McLuhan's prediction of communicating through the use of technology in education and in the workplace. She related that McLuhan's ideas could be effectively applied in teaching Purposive Communication.
UST English Department Chair Rachelle B. Lintao, Ph.D., who acted as moderator, also introduced the speaker. Previous speakers include Arts and Letters Assistant Dean Dr. Alejandro Bernardo, Dr. Andres Julio Santiago, Jr., Dr. Rosalyn Mirasol, Ms. Elizabeth Kapulong, and Atty. Selenne Leynes.
The online lecture series, which formally opened in May 2020, has been organized by the UST English Department to serve as a forum for its faculty members to share their best practices, contribute ideas for instructional content, and impart findings from their research studies.