Last March 9, 20223, two faculty members of the Department of Industrial Engineering bagged individual recognitions in the 13th Industrial Engineering and Operations Management at the Hilton Hotel.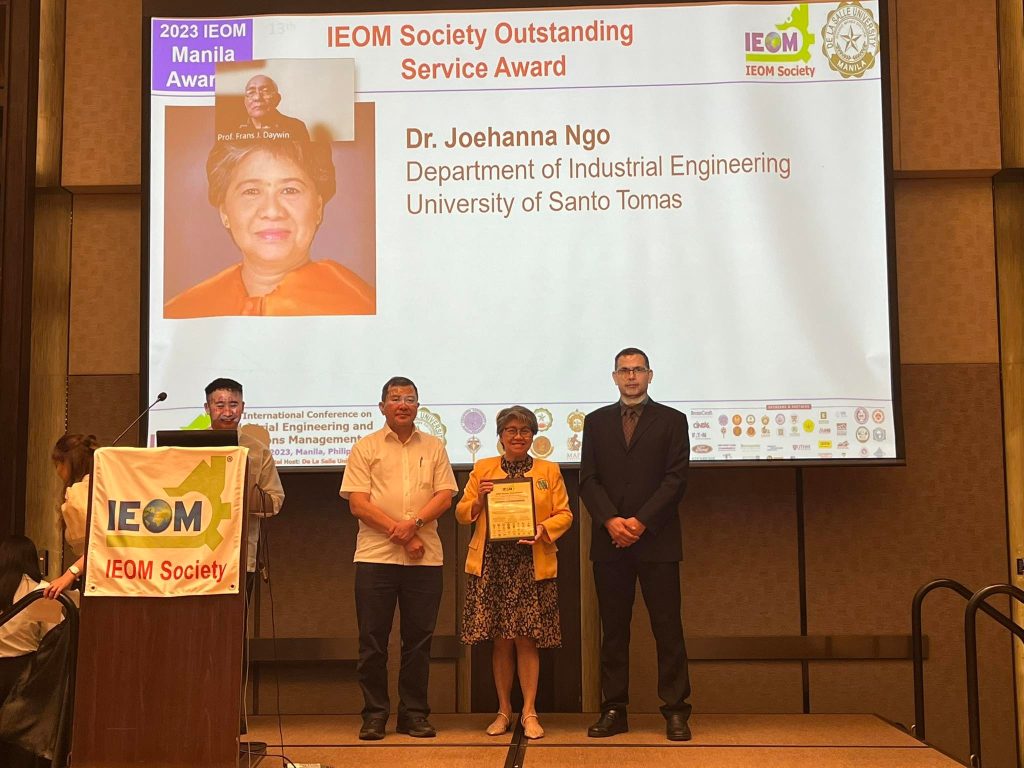 Prof. Marilyn C. Mabini, PhD, PIE, ASEAN Engineer received the IEOM Women in Industry and Academia Award, while Assoc. Prof. Joehanna K. Ngo, PhD, PIE, ASEAN Engineer was feted with IEOM Society Outstanding Service Award.
They were likewise honored in recognition and appreciation of the Thomasian Engineers' outstanding achievements, contributions, and service in industrial engineering, its operations and management profession.
The event was hosted by De La Salle University.