The US Agency for International Development (USAID) Resilience for Food Security Youth in Agri-food Systems Learning Activity hosted a panel forum held on July 27, 2021, via Zoom Webinar, that tackled innovative methods of ensuring youth voice and participation in policy, advocacy, and governance in the field of agriculture.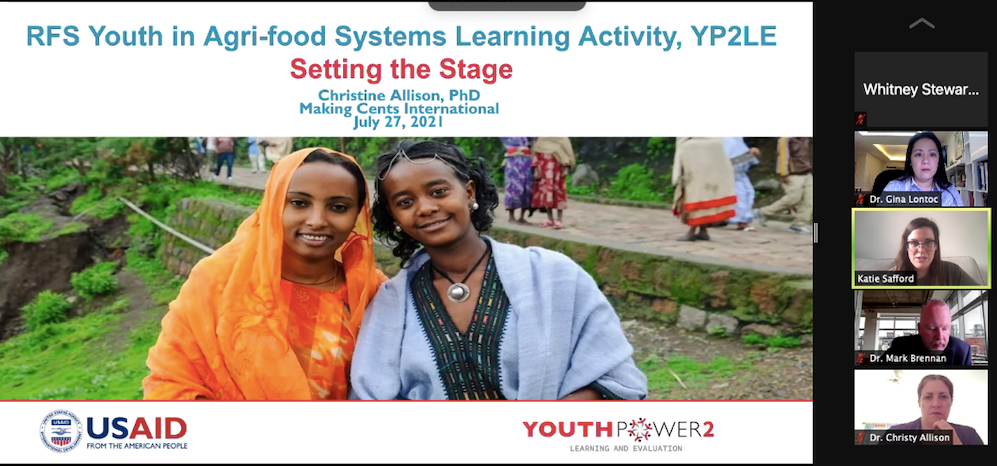 The six members of the panel included: National University of Ireland Youth Voice Expert  Dr. Pat Dolan, United Nations Educational, Scientific and Cultural Organization (UNESCO) Regional Adviser for Social and Human Sciences in Asia and the Pacific Dr. Sue Vize, Pennsylvania State University Youth Researcher Expert Dr. Kaila Thorn,  Canada Youth Researcher Ms. Lilian Chiu, the University of Malawi UNESCO Chair Coordinator Dr. Symon Chiziwa, and Country Project Team Lead of Family Literacy projects of the UNESCO Chair in Adult Literacy and Learning for Social Transformation and University of Santo Tomas faculty member Dr. Gina Lontoc.
The group raised several key points in their presentations such as the importance of participatory approaches in research and planning and how these could become instrumental in strengthening policy message, creating opportunities to bring policymakers and young people together, collaboration among youth from various social backgrounds to amplify their voices and to have their message communicated, and engaging the youth authentically in policy and grassroots levels by utilizing the power of their lived experiences.
Lontoc presented the intergenerational aspects of the family literacy projects under the Global Research Translation Award (GRTA) program of the UNESCO Chair in Adult Literacy and Learning for Social Transformation. This is in the context of community-based livelihood projects through organic farming.  She discussed how out-of-school youth helped in cascading organic farming projects in the community through their collaboration with People's Organization (PO). She emphasized the crucial role of the youth in the integration of information and communication technology in farming practices. She expressed that these initiatives could encourage young people to engage in agriculture and intergenerational learning and contribute to creating more sustainable food systems and sustainable futures.
The session was moderated by Pennsylvania State University Professor Mark Brennan, and the UNESCO Chair in Community, Leadership, and Youth Development.