Last October 1, 2019, Faculty of Arts and Letters alumnus Jasper Emmanuel Y. Arcalas (Bachelor of Arts in Journalism 2016) once again bagged the Best Statistical Reporting in Print Media Award in the 14th National Convention on Statistics Media Awards held at the Crowne Plaza, Quezon City.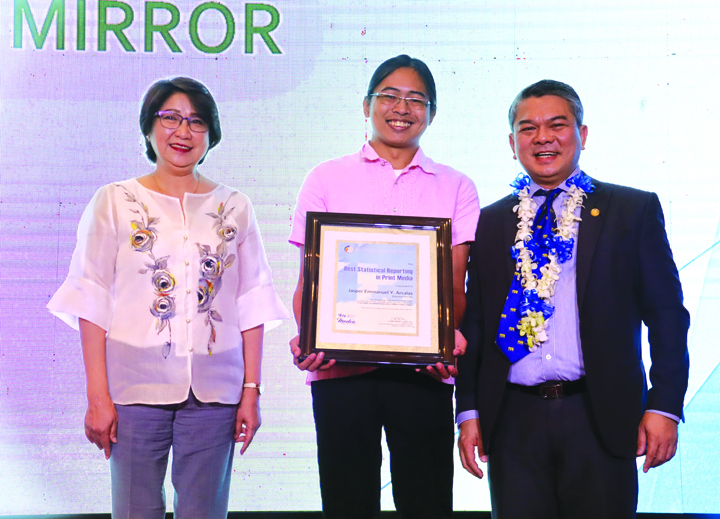 Arcalas' article entitled "Food waste, postharvest losses where millions remain hungry", which was published on October 18, 2018 in the Broaded Look Section of BusinessMirror, was recognized by the Philippine Statistics Authority for its "high level of professionalism in obtaining the best attainable version of truth".
Last year, he bagged the same award for his article entitled "Government needs to increase its palay support price but by how much?", which published on March 5, 2018 on the same newspaper.
First reported in BusinessMirror: (https://businessmirror.com.ph/2019/10/02/businessmirrors-jasper-arcalas-is-psas-best-in-statistical-reporting/?fbclid=IwAR2BvPZfvjBiU5QrSqIE7fXmH4LovLVitHsEA15wVbM8HNoZN2dxlDf5o08)
Photo credit: Roy Domingo