Prof. Regalado T. Jose, MCH, Archivist and faculty member of the Graduate School, presented a paper entitled "Don Luis Castilla offers to sell land in Manila, 1629" during The Spanish Pacific, between East and West (1521-1815) workshop in Princeton University, United States of America last April 6, 2018.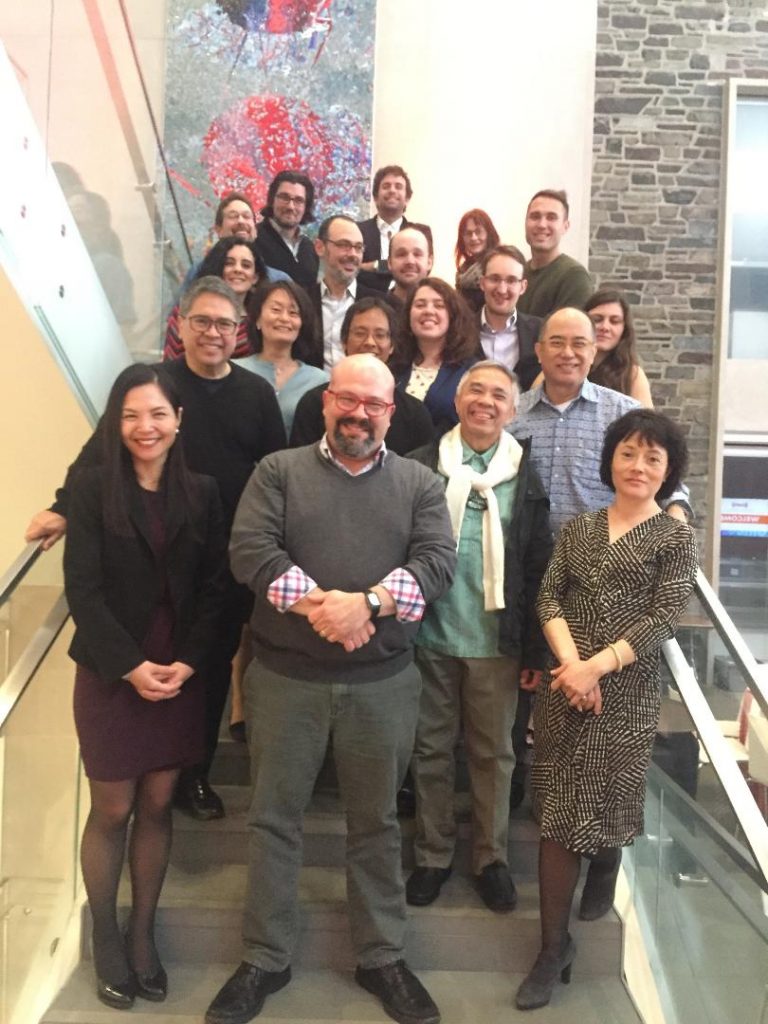 Jose's paper examined "texts that form part of a dossier on the lands of Luis Castilla…the papers themselves forming a volume documenting lands eventually acquired by the University of Santo Tomas. The oldest document in the volume dates from 1593. Two land contracts in Castilla's dossier are written in baybayin, the pre-Hispanic script of the Tagalogs of Manila. Two other contracts are written in romanized Tagalog. The dossier presents hardly known and surprising glimpses of how Manila citizens were encountering Hispanic norms and culture."
According to Jose, "Some attempt at modernization of the text has been undertaken, such as the addition of accent marks. However, certain archaic features have been retained to give some flavour to the text. Words left incomplete due to tears in the paper, obstruction due to scotch tape, etc. have been completed, with the letters added to complete the words enclosed in brackets. In the translations, some Spanish words and phrases have been italicized and placed within brackets to indicate some difficulty in the proper translation."
The workshop, according to Jose, presented a chance for a renewed spotlight on the Philippines, which is again "seen as an important player in the Hispanic world instead of a mere receptor of Spanish influences." Several researchers in the workshop have already conducted studies in the UST Archives, with new scholars planning visits soon.
Also presenting a paper was Jorge Mojarro, whose work was entitled "An Early Transpacific Account on the Spice Islands by Andres de Urdaneta (1536)."
The presenters were invited by the organizers, who gathered delegates from Pennsylvania State University, University of Iowa, Princeton University, University of Virginia, Connecticut College, University of Washington, Columbia University, University of Colorado Denver, University of London, and the National Archives of the Philippines, among others.
#ThomasianResearchers #ThomasianHistorians