Top industry leaders in the Philippines, the Sy Siblings, showed their confidence in the University of Santo Tomas by making a generous donation for the construction of the Henry Sy, Sr. Hall. This building, which will rise inside the Manila campus, is intended to house the simulation and research facility of the UST Faculty of Medicine and Surgery (UST-FMS).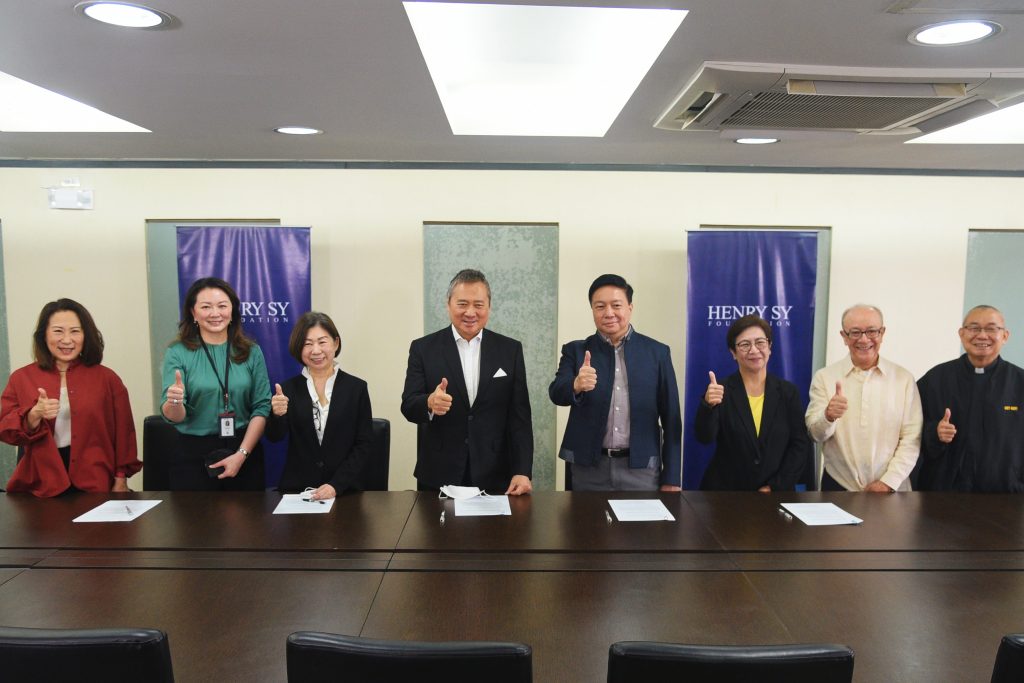 Present at the event were the Sy siblings and family members Teresita Sy-Coson, Henry T. Sy, Jr., Hans T. Sy, Elizabeth T. Sy, Harley T. Sy, and Debbie Sy.
"Your gift will truly honor your father, Mr. Henry Sy, Sr., because this building will be used by future doctors and researchers who can truly help our society in the medical field," UST Rector Very Rev. Fr. Richard G. Ang, O.P., Ph.D., said in his address to the Sy Siblings.
UST received the gift through the UST Research and Endowment Foundation, Inc. (UST REFI), a duly accredited organization by the Philippine Council for NGO Certification.
The donation was formalized on October 19 in a cordial event, where the Father Rector and the Sy Family inked a memorandum of agreement for the project.
On behalf of the Sy Family, the eldest son Henry T. Sy, Jr. ceremoniously turned over the donation to Father Ang. He also expressed the Sy Family's joy and confidence in the University's mission and vision for medical education and research.
"Thank you for your trust in UST," the Father Rector responded.
The delegation from UST, which was led by the Father Rector, included UST-FMS' Dean Dr. Ma. Lourdes Maglinao and Regent Rev. Fr. Ángel Aparicio, O.P., and UST REFI's Executive Director Fr. Maximo P. Gatela, O.P., Mr. Levine Lao, executive assistant, and Mr. Cristian Naval, networking and liaisons officer.
Other officials and guests of the Henry Sy Foundation, who also attended the affair, were Dr. Lydia Echauz, Dr. Romeo Diaz, Ramon Gil Macapagal, Corazon Morando, Virginia A. Yap, Nelson Acebo, Judith Balderrama, and Victor Chan.