Prof. Ma. Frieda Z. Hapan, PhD, Assistant Dean of the Faculty of Pharmacy and academic staff of the Department of Medical Technology, was one of the awardees in the 10th Philippine Federation of Professional Associations Excellence and Distinction Awards, held on February 24, 2023.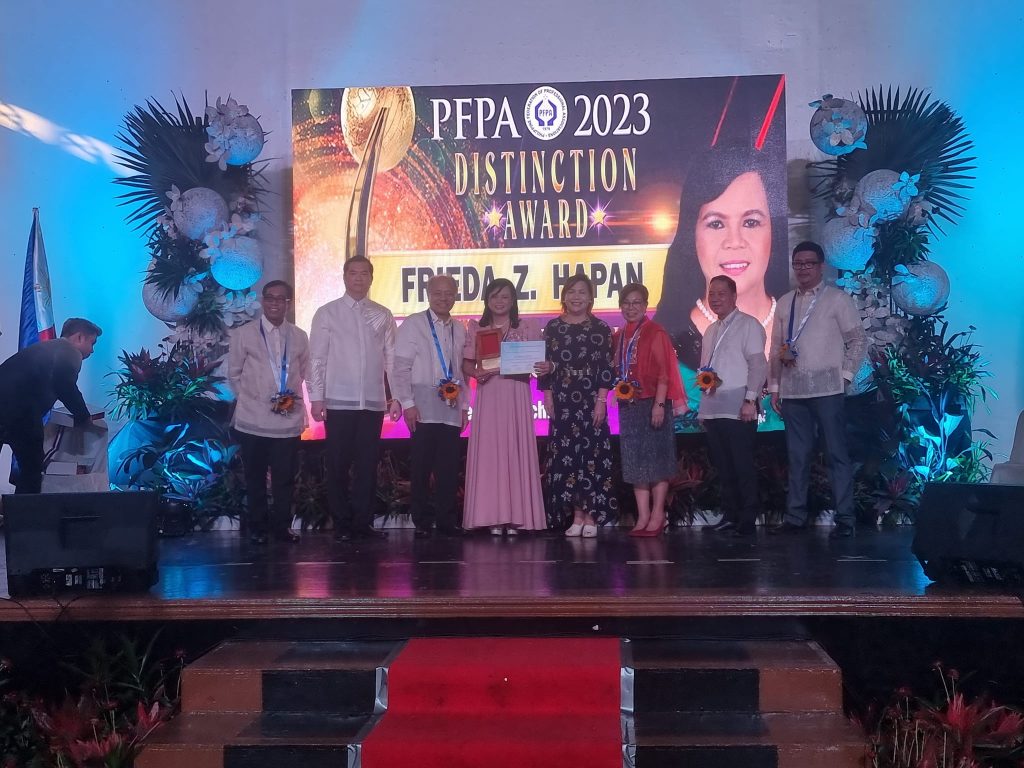 Hapan was recognized for her "excellence, distinctive contributions, and accomplishments" as a medical technologist in the Philippine Association of Medical Technologists. This is the latest feather on Hapan's cap. Just last year, she was named the 2022 Outstanding Professional in Medical Technology by the Professional Regulation Commission. Hapan is also the Chair of the Technical Committee for Medical Technology at the Commission on Higher Education and was once Chair of UST's Department of Medical Technology. She handles courses in the Graduate School's master's and doctorate programs for Medical Technology.
The PFPA, established in 1978, brings together various professional associations in the country, such as the Council of Professional Health Association, Philippine Technological Council, and Council of Business and Management Professionals, among others.