In an event organized by the Philippine Association of Medical Technologists (PAMET), Inc. two faculty members from the Faculty of Pharmacy were recognized in an awarding ceremony last Dec 2, 2022 at the Philippine International Convention Center, Pasay City.
Faculty of Pharmacy Asst. Dean Prof. Frieda Z Hapan, PhD was named "Most Outstanding Medical Technologist", while Asst. Prof. Giovanni De Jesus Milanez, PhD earned the "Crisanto Almario Memorial Award for Research".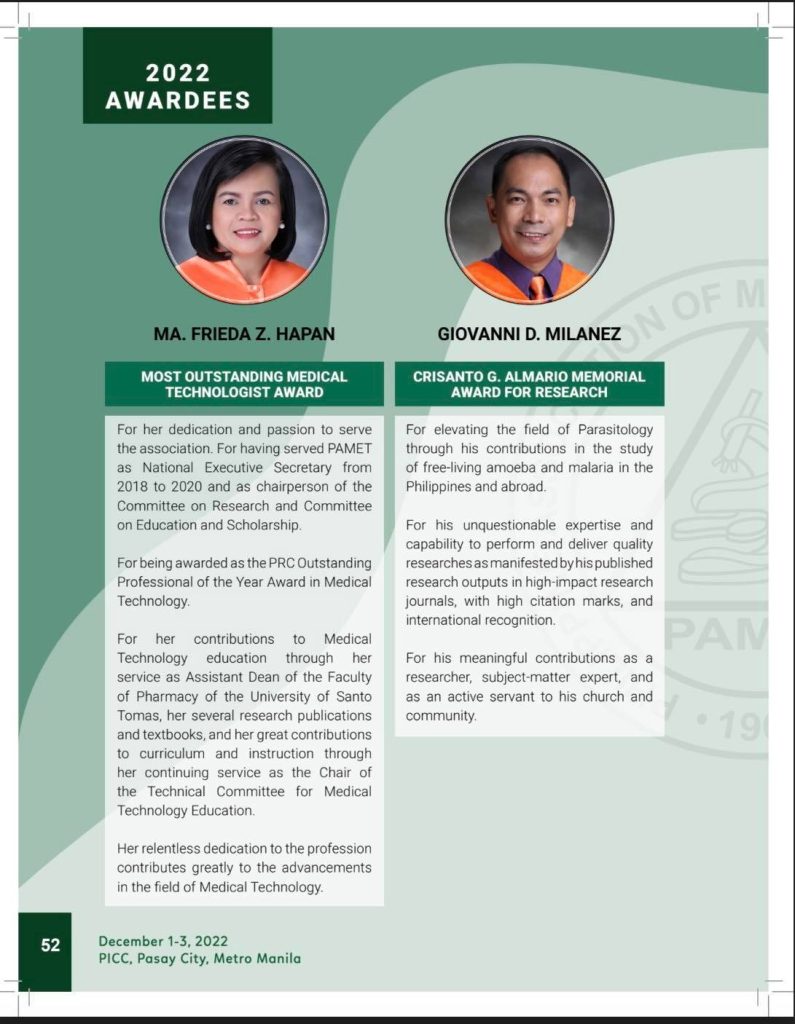 The theme of the convention was "Forging the Future of Medical Technology Towards Digital Laboratory Medicine".