The MBA Degree Business Cluster from the UST Graduate School hosted a webinar titled "Learning from the Expert: The Best Practices in General Management" that aimed to provide a comprehensive understanding of effective management strategies. The webinar, held on May 13, 2023, drew an audience of students, faculty, and industry professionals.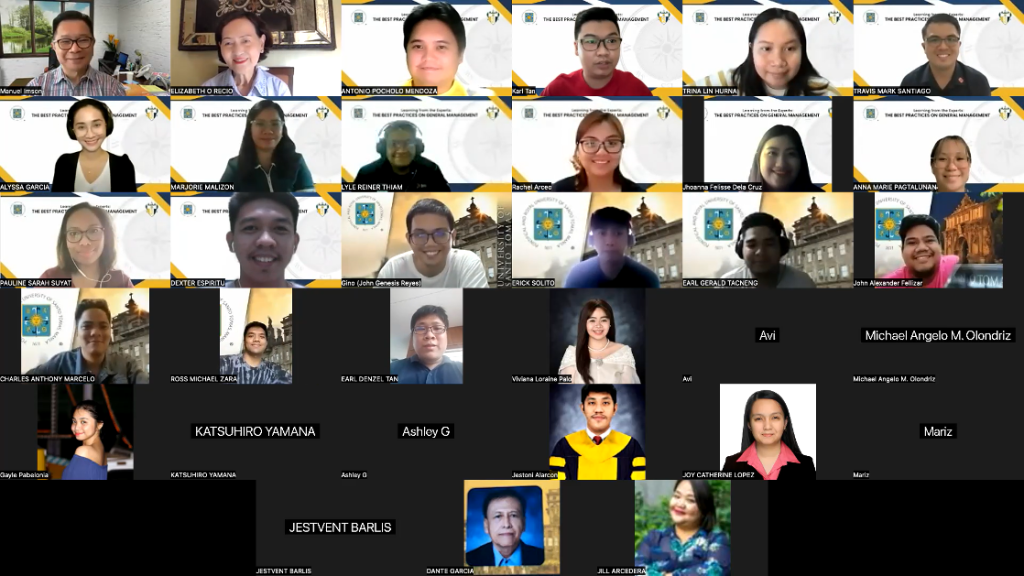 Mr. Manuel G. Imson, an influential person in general management, served as the speaker. As the CEO of Negrense Marine Integrated Services, Inc., a well-known maritime company, Imson brought a lot of experience and skills. He shared his extensive experience and knowledge on best practices for successfully managing enterprises.
To achieveorganizational success, Imson highlighted the significance of strong leadership, good communication, and strategic decision-making. He also shared information about the United Nations (UN) and the Association of Southeast Asian Nations (ASEAN). He presented practical and real-life examples from his extensive experience, making the session extremely educational and engaging.
The webinar covered a wide range of general management topics, which included, the fundamentals of management functions and principles; leadership skills and approaches for inspiring and motivating teams; techniques for effective communication that promote collaboration and organizational alignment; decision-making, problem-solving, and organizational change management strategies; best operational effectiveness and financial management practices; and the importance of ethical and socially responsible corporate operations in general management.
The attendees actively participated in the conversation, asking questions and exchanging views about their various concerns about management difficulties. The interactive webinar enabled a dynamic and enriching learning experience for all participants.