Three third-year BS Business Administration major in Financial Management students from the College of Commerce and Business Administration won the championship in the Investment Portfolio Competition organized by the Philippine Stock Exchange, which announced the results on March 30, 2023.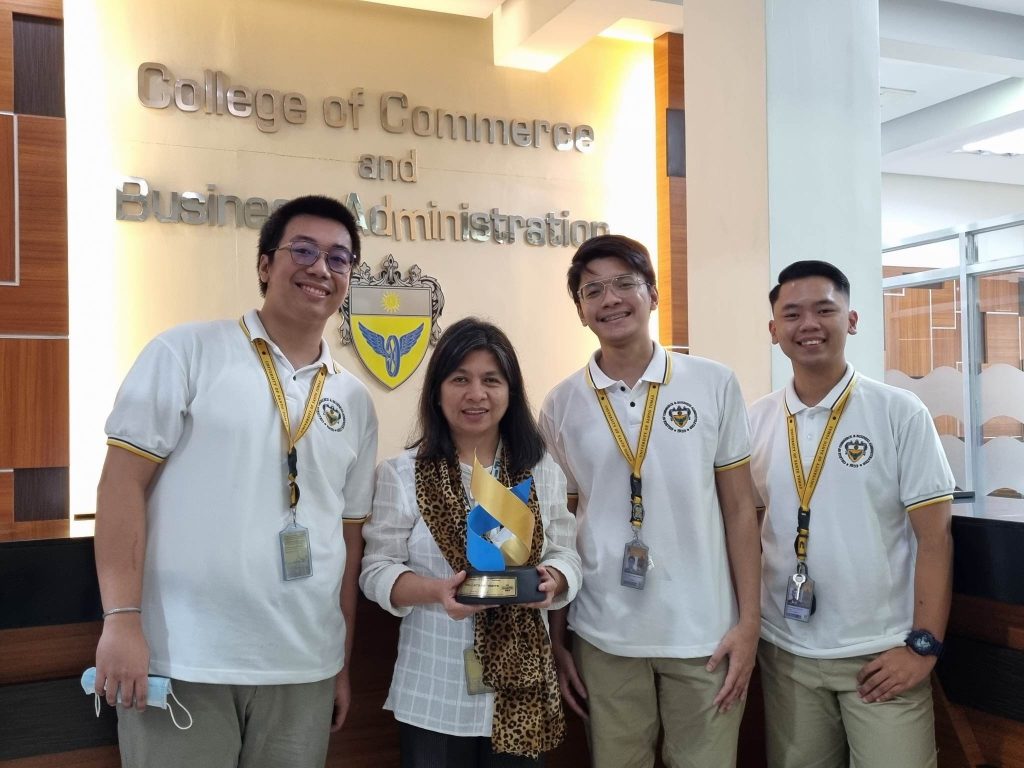 Karl Gerard C. Auson, Mark Jansen L. Cardona, and Alexis A. Zeta, under the tutelage of adviser Assoc. Prof. Elizabeth Vivien Magbata, PhD, and coaches Inst. Roland Billy Bascon, MSFin and Inst. Edgar Lay, CFA, brought home the championship after besting other teams in the two-stage contest.
The first stage saw the preparation of equity research for a Philippine publicly traded company, while the second stage constructed a hypothetical investment portfolio amounting to Php 1,000,000.00 with an optimal weighting of 3-5 stocks currently being traded at the Philippine Stock Exchange. These two outputs were presented and defended. Specifically for the second stage, the output included an overview of the stock selected, fund allocation, risk management, and forecasted returns.
From a pool of twenty-one competing teams in the first stage, three advanced to the second stage.