The University of Santo Tomas and Eastern Telecommunications Philippines, INC. (ETPI) held a meet and greet ceremony at the Engineering Conference Hall, 3rd Floor, Roque Ruaño Building, on April 13, 2023 for the official presentation of the Deed of Donation between the two institutions and the formal turnover and acceptance of the equipment donated by ETPI to the Faculty of Engineering.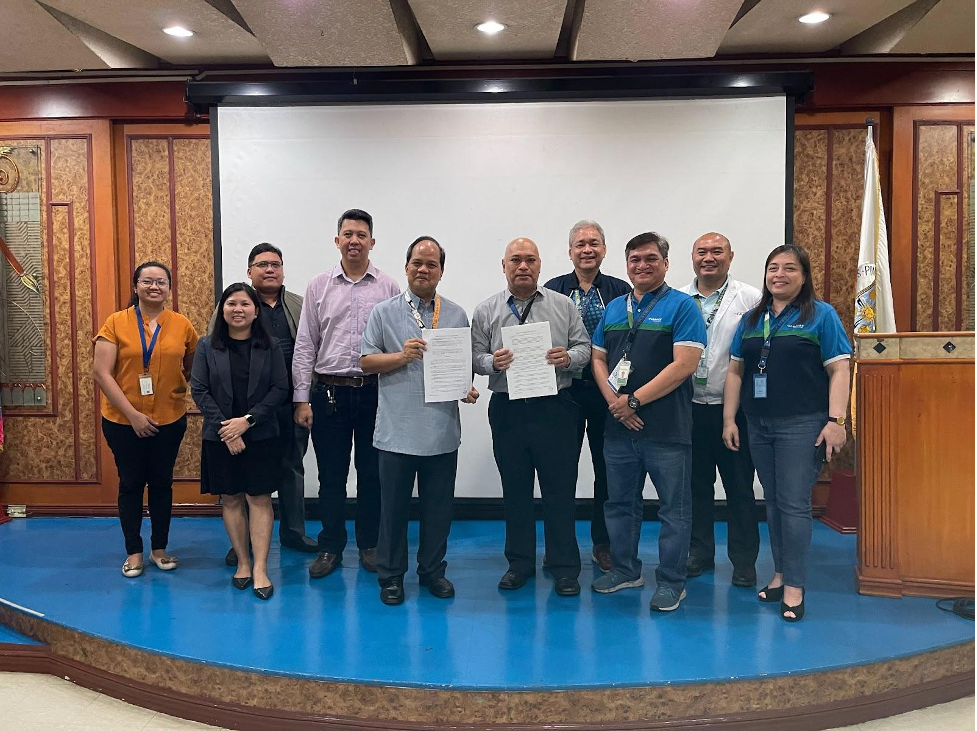 Present during the event were officials of the UST Faculty of Engineering headed by Fr. Roberto Luanzon, Jr. O.P. SThD, DL, UST Vice Rector for Finance and Prof. Angelo R. dela Cruz, PhD, PECE, Dean of the UST Faculty of Engineering and ETPI representatives, Mr. Michael Castaneda, Head of Sales; Mr. Carlo Alzul, Enterprise Business Group Head;Ms. Gia Ranin, Industry Head of RDM; Mr. Gian Conde, Enterprise Segment Marketing Head; Mr. Jurel San Antonio, Campaign Management Supervisor; Ms. Hannah Lazatin, Brand Communications Head; Mr. Duane L. Caringal, Network Operations and Maintenance Head; Mr. Oliver C. Rabacal, Fleet, Safety and Security Manager; and Ms.Melanie O. Manundo, Property and Lease Management Manager.
The ETPI donated to the University routers, switches, hubs and other network equipment for use of the UST Department of Electronics Engineering. The donations were received by the University in two batches, one on October 14, 2022 and the other on December 15, 2022. The donation is part of the collaborative efforts of the two institutions to advance engineering education in the country.