For eight months, from September 2019 to July 2020, Ariel A. Salvador, Jr., president of the Operations Research Society of the Philippines UST Chapter, together with 77 other student leaders representing 15 selected student organizations from seven universities in Metro Manila were participants in the first Shell Young Leaders Program (SYLP). The sessions were held at the Finance Center in Bonifacio Global City in Taguig until COVID-19 took over and virtual sessions became the new normal for carrying out the remaining two sessions and the awarding ceremonies.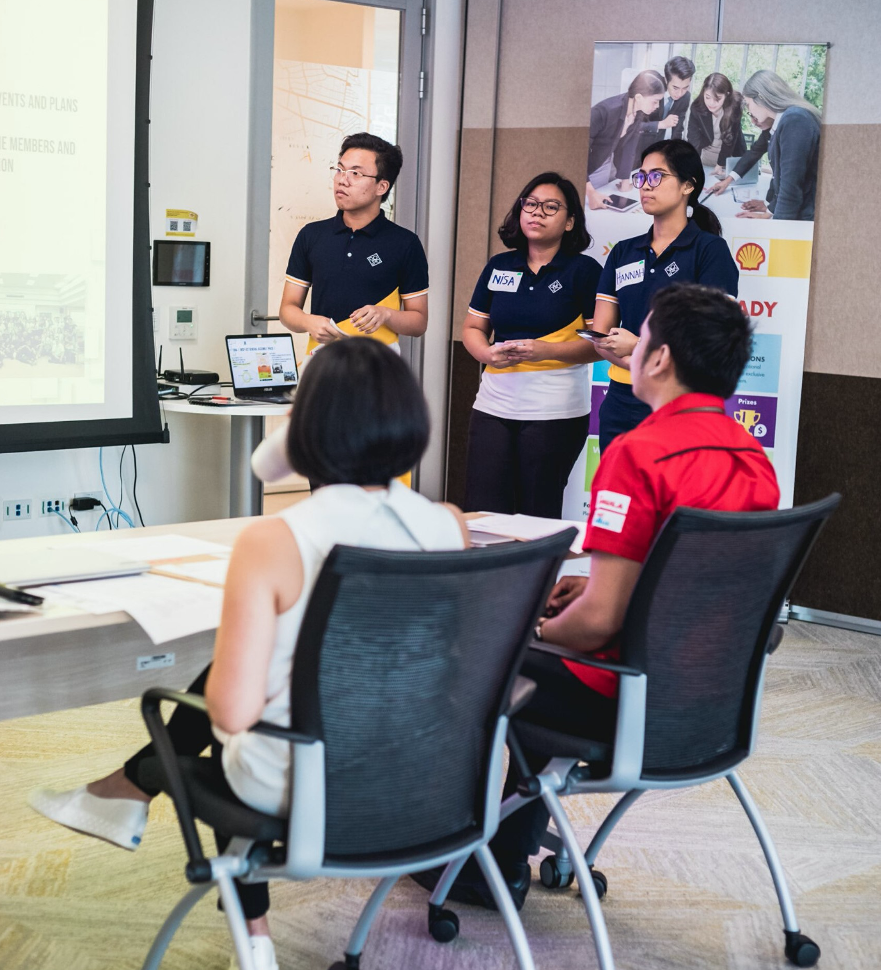 As the company fuels the economy with oil, the company considers SYLP as its way of powering and strengthening the leadership skills at the university level to produce future-ready and well-rounded Filipinos once they begin to pursue their respective career paths.
From the University of Santo Tomas, two student organizations were selected, the Thomasian Junior Association for People Management from the College of Commerce and Business Administration and the Operations Research Society of the Philippines (ORSP) UST Chapter from the Industrial Engineering Department of the Faculty of Engineering. The organization presidents and their officers were part of the leadership program.
The program, according to Salvador, who graduated in June 2020 with a degree in Bachelor of Science in Industrial Engineering, was designed for executing five Capability Building Sessions and two Mentorship Sessions. The topics, he said, were useful to student leaders in running their organizations. The Capability Session topics included Organization Branding, Internal Relations, Finance and Marketing, Project Management, Sustainability and Nation-building, and Digitalization.
"Aside from the plenary sessions, there were team-building activities and capability tasks, one mid-year presentation in February and the year-end presentation in June. It was in these presentations when we talked about our organizations in terms of accomplishments, problems, challenges, resolutions and learning. For the year-end presentation, since it was already during the COVID pandemic, we tackled how our organization still become operational despite the pandemic, what were our future plans under the new normal and even in the post-COVID setting," shared Salvador.
Salvador looks at the Shell Young Leaders Program as a forum that enabled student leaders like him to have an optimistic and effective approach in leadership, and to realize that there are always opportunities for growth. He also underscored the value of being a good and a critical decision maker and a problem solver who always considers the benefit of the larger group, stressing the fact that the main role of the student leader is to be of help.
"My most significant takeaway in the program is to make sure that the core purpose of the organization you are trying to build is well-defined. This will serve as the backbone of every plan and action for the members (of the organization). In addition, sustainability shall be administered so it can create a long term impact for the beneficiaries and other stakeholders," Salvador added.